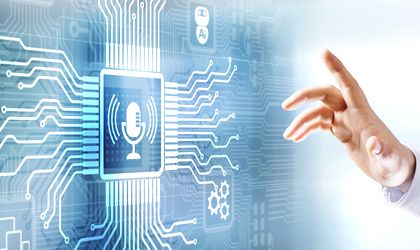 Introduction to Text to Speech
Text to speech generator is a special application that reads text and synthesises speech. Almost everyone has used it, including professionals, students, adults, and small children. The Text to Speech generator is assistive for visually impaired people and people having dyslexia. This application is also used by people for learning a new language, thus overcoming the language barrier. Today, Text to Speech works not only for
English but for multiple languages. If you have Text in Finnish, then the Finnish Text to Speech tool by Murf will be your perfect choice. Let us know more about this tool in this article. 
How Text to Speech works
The Text to Speech feature is available in almost every digital device consisting of smartphones, tablets, and computers. Using Text to Speech, any type of text file can be heard, whether reading from a Word or a PDF file. It can also read aloud the online web pages. The voice is computer-generated, and one can adjust the reading speed by slowing it down or speeding it up. The voice quality may vary, and many voices sound human. There
are some computer-generated voices like a kid is speaking. Some Text to Speech generators highlight the words as they are being read aloud, helping children see the text that is being converted to Speech.
Most Text to Speech tools utilize optical character recognition to read aloud the images. For instance, you can use the Text to Speech tool to read aloud all the words present in a street sign image. The Text to Speech tool can convert the text in any language to audio.
Try Finnish Text to Speech with Murf
Murf.ai is a voice-over maker that is grounded on text. It can convert your script or the audio into realistic AI voices. The voices generated by Murf are based on professional voice-over artists. If you are looking for a Finnish Text to Speech tool, Murf should be
your first choice. The Finnish Text to Speech tool checks the voice for different parameters. It can be used for presentations, e-learning videos, and business purposes. Let us check the features provided by the Murf. AI.
Features offered by Murf.AI
It can create voice-overs based on text. It also converts the voice into editable text that you can edit like any word document and even convert to AI-based voice.
It is capable of syncing the voice-over timing with the visuals.
It provides over 100+ realistic voices in over 20+ languages.
It allows you to add a pause, change the speed of the speech, and emphasise a specific part of the narration.
It can check with grammar assistants, and add background music for free.
It offers advanced team collaboration, SLA, access control, and a pronunciation library.
Why use Murf as Text to Speech Generator?
Murf facilitates a wide range of voices in more than 20 languages. Some of these languages support different accents, such as Spanish, Portuguese, and English.
Quality Guaranteed, No Robotic Voices
The voice-overs provided by Murf are like humans and have the quality check performed over multiple parameters. The voice-overs generated cannot be differentiated from a recorded human voice or an advanced AI voice.
Add Voice to Images and Videos
With Murf, you can create voice-overs based on presentations and videos by uploading the video or image. Get the perfect video timing by adjusting the time with the help of blocks at the bottom.
Murf.ai has an in-built library consisting of royalty-free music for your videos and presentations. Also, the music tracks are classified and tagged based on use cases, such as advertising, presentations, explainer videos, and moods like soothing, cheerful, and more. It also allows you to add your music.
The most powerful text to the voice studio
Murf Voice Studio is a specially designed way to fulfil the needs of the content creator, so they can create the best voice-overs in no time. There are multiple customization options, making it flexible.
Add emphasis to specific words
Emphasis is one of the best features offered by the Murf Studio. One can mention the part of the narration on which more or less emphasis is put. Thus, the voice-overs can be more realistic.
Using Murf Studio, you can easily break your text into different blocks or paragraphs and include pauses. This feature helps in getting the perfect timing for the Voice-Over videos.
Conclusion
To conclude, this article talked about the Text to Speech tool. Many tools offer the TTS feature, and one of the best is provided by Murf. It allows the creation of AI-based voice-overs for multiple languages and saves precious time as well as a massive amount of money. You can use it as a Finnish Text to Speech tool and have a consistent brand voice for the customers.
Photo: dreamstime.com