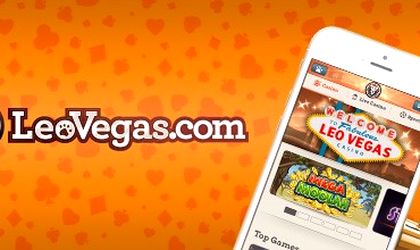 The fact that more and more people bet on the go shouldn't come as a surprise because online gamblers rarely have the time to use their computers. Most top-tier betting sites are aware of that and try to provide them with different solutions. This explains why Leovegas offers a mobile app solution that helps punters access everything they want from the palm of their hands.
Although many gambling companies are yet to provide an app to their clients, LeoVegas has a stand-alone file for iOS and Android. Some people are aware of it and use it all the time, but others haven't had the chance to test it yet. With that being said, let's take a look at how the app affects the company and whether it is worth getting it.
LeoVegas is one of the most popular names in the business mainly because of its app
Despite the fact that the number of online betting operators grows by the day, some companies are definitely more popular than others. It is safe to say that LeoVegas has a key role in the online betting industry because it has many years of experience. Needless to say, people know what it offers and are more than happy to put it to the test.
Unfortunately, people don't use iGaming platforms the same way as before. According to credible sources, more than 6 billion people have a smartphone in 2022, and by the looks of it, this number will continue to grow in the future. Unsurprisingly, most people who bet online also have a handheld device that they carry with them wherever they go. Hence, it is much easier for them to use the smartphone for betting rather than accessing a PC or a laptop.
Although many gambling companies haven't taken advantage of this yet, brands like LeoVegas provide fully-fledged apps for the world's leading mobile operating systems. What's more, this gambling operator also has a working mobile site that people can use without installing any files.
The fact that LeoVegas has such a strong presence in the mobile betting industry undoubtedly has an effect on its popularity. From a business standpoint, the people behind the brand have made the right decision in investing in mobile apps.
The apps from LeoVegas for Android and iOS can send notifications, which help punters while betting
Let's face it, most smartphone users around the world are not fans of notifications. In fact, recent studies reveal that almost 60% of mobile users opt out of push notifications for different reasons. We assume that some people do that because they get spammed, whereas others might have other reasons.
With that being said, most people who bet on the go know that notifications can help them a lot. In fact, some bettors use those things all the time because they allow them to keep track of different things. Unfortunately, most gambling companies haven't introduced this feature because they assume people won't use it.
The good news is that LeoVegas is not among those iGaming operators. Thanks to the mobile app from LeoVegas for Android and iOS, punters who bet on the go can enable their notifications and receive all sorts of valuable information.
LeoVegas made a good decision to make the app suitable for a wide range of devices
Although this iGaming operator has a stand-alone app, it is not the only online casino that offers such a product. In fact, there are many other top-tier gambling brands with apps, some of which are pretty good. However, what sets LeoVegas apart from its competitors is the optimization.
While most online casinos and bookmakers require bettors to use the latest devices on the market, LeoVegas took a different approach. Instead of requiring people to upgrade in order to bet on the go, the company optimized its apps to work on all sorts of handheld devices. Hence, you don't need the newest iPhone or Samsung's latest device to be able to place bets.
Even people who use things like an iPhone 6 or a Huawei Mate 10 can download and install the app from LeoVegas and have fun. Speaking of getting the app, the company requires users to complete specific steps, especially if they have an Android device.