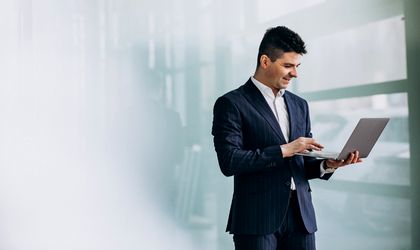 So you're looking for a translation. But it's not smooth sailing. You've encountered problems you don't know how to deal with. How can your translation process go better?
In this article, we'll tackle four usual problems of translation: physical distance, long wait times, large volumes of projects, and the need for interpretation. We won't get into the problems with translations itself, but we'll stick to the process itself. All these translation services mentioned in this article can be done remotely. We'll see how remote translation changes the outcomes for the problems listed above.
The trends in the translation industry according to a report from Multilingual, is automated translation. The state of the translation industry now is that in 2021, it's estimated to be worth $56.1 billion.
Let me introduce you to the ways your business outcomes can change due to translation services that make it possible to solve major translation process problems.
In order to prepare this article, we have discussed with localization buyers, linguists, language industry experts, and translators themselves who were qualified to speak about the topic.
They were able to provide us with these four solutions to four translation dilemmas. Among these experts are Tomedes, a company specializing in translation services, especially the services outlined below. Tomedes has been a remote company since 2007 with experience in remote translation, remote work, and remote solutions with a huge team of remote workers in Israel, in the UK, in the US, and in the Philippines.
Ofer Tirosh, the CEO, says, "Physical distance, long waits, and large volumes are huge problems in the industry that can often be solved by remote translation services. Our core value has been to provide technologically-advanced solutions by smart human language experts to drive the growth of businesses."
The Problem of Physical Distance
When it comes to COVID-19, the physical need for translation became almost moot. In a study by CSA Research, 55% of language service providers report a decrease in business since the beginning of the pandemic till 2021. The problem of physical distance has affected the translation industry gravely.
Solution: Remote Translators and Project Managers.
It's a good thing that there are remote translation services, which serve to help businesses even in remote situations. Translation services employ translators and project management that handle the translations to be quick, efficient and accurate. Translation services make sure that all your needs are handled remotely, so that you can grow your business internationally with the help of translation.
For example, Tomedes translation services were able to ride the wave of the pandemic losses, because they serviced their clients remotely. As an added factor, they have a high client satisfaction rate of 97% because they have the client at the heart of their philosophy. They have a 24/7 customer support line, always available within 30 minutes, that makes sure their client's needs are always met.
The Problem of Long Turnaround Times for Translation
Translation services that are fast and reliable are always needed when it comes to business outcomes. However, there are often long turnaround times for translation services, and long waits for translation. In order to combat this, a new type of translation service is needed: on-demand translation.
Solution: On-demand Translation Services
Translation on-demand means that translation is there when you need it, anytime you need it. Translation services Tomedes and RWS offer translation on-demand translation services that can translate in a matter of minutes.
On-demand translation allows you to get over the problem of long turnaround times for translation. It means that you'll have your translations translated, edited, and proofread in no time at all. This service is ideal for those who don't want to wait long for translations. However, for regular services, Tomedes translation services also offer rapid turnaround and rapid delivery.
On-demand translation often requires the help of automatic translation, using AI translation methods, which we'll talk about later.
The Problem of Large Volumes of Projects
The problem with translation sometimes, is that you have a large volume of translation documents you need done. How can human translators possibly comb through large amounts of data and documents, and translate well or rapidly?
Solution: Automatic translation.
Enter automatic translation. There are many things that can be solved by fast and reliable automatic translation, or AI translation.
When it comes to translation services, MTPE solves a lot of problems, because the machines can handle large amounts of source material to translate, while post-editors make sure that it's being translated properly. You'll get quality translation services, at the same time you'll have tons and tons of documents translated with automatic translation.
Remote support through automatic translation is available as well, supporting on-demand translations and all sorts of projects that cannot be done by professional human translators.
Problem: The Need to Interpret
How do you host multilingual webinars or company-wide meetings for a multinational company, when no one can understand each other?
The Solution: Interpreting Services
It may take a couple of interpreters to do this, but it can be done.
When it comes to bilingual or multilingual meetings, interpretation may come in handy for translating the speaker's words to be understood by many. And, it can all be done remotely!
Video remote interpreting is a type of telecommunications relay service that allows the interpreter to relay translated messages to the audience via the internet, through a computer, cellphone, webcam or audio output device.
Video remote interpreting services makes it possible to host webinars that host different languages. Interpreters make it possible to understand each other when it comes to multilingual meetings, and all done remotely.
The Wrap-Up
One thing's for sure: the right translation services can solve all these problems, through remote translation services that includes on-demand translation, automatic translation and interpreting services. They can create a successful brand that goes beyond international borders. If you're looking for a translation service that can do this, check out verified translation services: Tomedes.