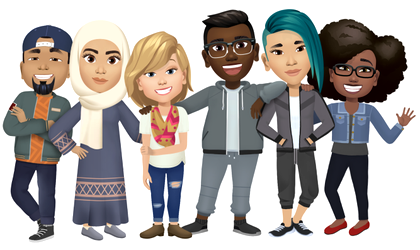 Facebook has introduced a new feature called Avatars that allows users to create lookalike cartoon stickers, similarly to the Bitmoji characters which have been used by Snapchat for several years. The Avatars can be used both in Messenger and in comments or posts in the News Feed, according to Engadget.
The social media network has only released Avatars in Australia so far, and they be rolled out globally in late 2019 or early 2020.
Users can personalize their Avatar's body, face, hair, and clothes, and the resulting stickers will express several types of messages and feelings, as do stickers of various other characters.
Facebook claims that the personalisation feature will include a wide range of options in order to promote as much diversity as possible. However, one thing that's missing and that Facebook says it will provide by the end of the year is the ability to change the Avatar's age range.
There will be no image-based automatic creation, the company told TechCrunch, because they want to avoid possible biases and controversies that come with facial recognition.
Facebook also says that it won't monetize the Avatars directly through things like sponsored clothes or accessories, at least for now.