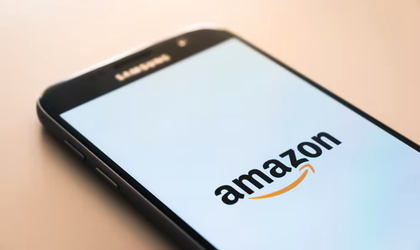 In today's technologically advanced world, every business and brand should use intuitive tools to drive more revenue and attract more customers. If you are planning to sell your products through Amazon or help your company establish its brand on this e-commerce giant, you should familiarize yourself with the latest tools. Here are some Amazon tools and tricks you can try to get a job in 2021, improve your sales skills, or grow your business.
Try Amazon A/B Split Testing
Amazon A/B Split Testing is one of the best tools to measure your products' performance based on their images, titles, and other selling points. Every seller or vendor can reap maximum benefit from Amazon A/B Split Testing once they learn how to use the tool inside out. To qualify for this feature, your ASIN (Amazon Standard Identification Number) should drive high traffic. In this system, you typically test two options to compare the performance. The tool will divert equal traffic to both options and you will receive several comparison metrics by the end of 6 to 10 weeks.
Explore the Capability of Amazon Posts
Amazon Posts offer the versatility to display your products as you wish. You can either present them in an aesthetic setting using high-quality images or illustrate how to use them through these posts. They can also be integrated with your social media content plan and you can play around with creativity or think outside the box. To access Amazon Posts, you must first enter the Amazon Brand Registry and get your brand registered. Once you are signed up, you can also use the insights and measurements integrated with the posts to see how your content and customers behave.
Check out the best Jungle Scout discount codes
Use an All-in-one Amazon Software
Specific programs and platforms are designed to manage your business on Amazon and push it towards growth in this saturated and competitive market. Among several platforms, Helium 10 is a popular all-in-one software that provides powerful product research, high-ranking listings, continuous monitoring, and other useful features to grow your business. However, if you are confined to a tight budget, you can use a Helium 10 coupon code to pay for the platform and save up to 50%. With this, you can use the platform's latest techniques and algorithms to push your products to the front row and sell them quickly. Some tools even provide SEO, product research, inventory management, and fraud protection.
Today, brand stories are the new rage in the business and corporate world. Amazon Brand Story is an integral part of the platform's A+ Content, which aims at promoting brand identity and values. This helps the customers recognize and align with your brand and pushes them closer to your thoughts. With this, you can not only showcase your products to your customers but also deliver your voice and message. Accessing the Brand Story feature is simple- you just need to go to A+ Content Manager and write your story under the bullet points. The listing will then be assessed on the basis of your brand's values, intention, and identity.
Discover Amazon Analytics
Amazon provides analytical tools to compare your company's performance within a specific time period. You can use these insights to make changes to your plan and correct your mistakes to drive better results. These reports are displayed in the dashboard, which can be easily retrieved. You can also filter your preferences based on the type of audience and demographic of your users to create a new plan. Essentially, Amazon Analytics allows you to dig deeper and get insight into your company's intangible prospects to drive more sales and achieve a better conversion rate. You can also use this tool to understand the latest trends and your customers' behavior.
Deploy Amazon Advertising
Amazon advertising is increasingly gaining recognition due to the quick results and successful conversion rates. If you want to sell your products at a faster pace, set a part of your budget aside for sponsored ads. These ads are targeted towards specific users, which form a major part of your target audience. Since they are flashed on the main screen and near search bars, the users are compelled to click on them and find their favorite product within a few seconds. You are free to choose the amount you can pay per click. However, since it determines the conversion rate accordingly, you must create a strategic plan before implementation.
If you are a third-party seller, you should know more about these Amazon tools and resources in order to build your business. Since customers and business giants realize the importance of spreading brand awareness and selling authenticity, these tools are tailor-made to sell experiences. Additionally, you get the opportunity to shape your brand's values and voice.