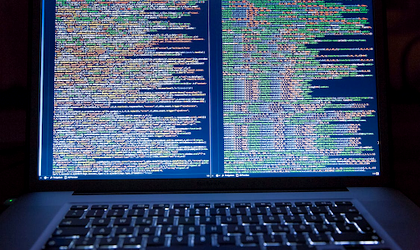 Are you eager to learn about data science and machine learning but need more confidence to get started? You're not alone! Data science and machine learning can be overwhelming topics for anyone just getting going with very little background knowledge. But don't give up hope – it's totally possible to become an expert in this area even if you are a beginner, with enough time, effort, and useful resources. We've made your job easier by curating six facts which we'll explore in depth in this ultimate beginner's guide to data science and machine learning. So let's dive right into it!
1. There are Unique Techniques Used in Data Science and Machine Learning
Data science and machine learning are more than simply analyzing data; they each involve special techniques to produce more accurate results. Take kernel regression, for example. This technique uses more complex algorithms than linear regression, making more room for customization while reducing the risk of overfitting in more complicated data sets. Learning more here about kernel regression can help you estimate an unknown function from your collected data. With a few more tweaks to determine how much importance should be given to nearby points compared to far away points (known as parameter selection), kernel regression can achieve more robust accuracy and precision. Moving from traditional models, such as linear regression to more advanced ones like kernel regression, we can create better solutions for our analysis challenges.
2. The Most Popular Programming Language for Data Science is Python
Python has become the gold standard for data science. The language's wide array of functions and packages has allowed it to rise to the top, making it easier for both experienced coders and beginners to dive into data analysis. Its popularity does not seem to be waning anytime soon – many universities now offer courses dedicated solely to Python programming, and there are even coding boot camps that train students in the specialized skills related to data science. Knowing Python is becoming an essential piece of any aspiring data scientist's skill set, as more and more companies seek out professionals with knowledge of the powerful language.
3. The Term "Big Data" was First Coined in 1997
Big data is so prominent in our lives today that it can be difficult to remember that its use is by no means new. The term was first coined in 1997 – about 25 years ago – when digital storage and analytical capabilities were still in their infancy. It's amazing how far we've come since then, and just how essential big data has become to understanding much of the modern world. Whether you're analyzing user behavior, longitudinal trends, or customer preferences, companies are leveraging the power of big data to gain a greater competitive advantage than ever before.
4. There are Different Quirks of Machine Learning Algorithms
For those learning the basics of machine learning algorithms, it is important to remember there are myriad differences between them. Each algorithm functions differently and renders its own results because of its special focus. Some algorithms are designed for data sets with binary output, some for regression tasks, and others for sorting data into varying classes. Independently of the task at hand, each algorithm will have unique benefits and one-of-a-kind quirks that must be understood before being used. To get an understanding of these peculiarities, it is imperative to research the fundamentals of each algorithm, so you don't make costly mistakes in your machine-learning journey.
5. There are Pop Culture References to Data Science and Machine Learning
It's no secret that data science and machine learning are becoming more embedded in our lives and that society is now recognizing their impact on just about every aspect of our lives. This can be evidenced by the abundance of pop culture references to these fields that have made their way into sitcoms, tweets, memes, and songs. In fact, in one recent study, it was revealed that only a few months after the release of the movie "Hidden Figures" there was an almost 40% increase in applications for undergraduate degrees in computer science across many universities. This shows how pop culture can make a real impact in changing people's opinions on technical subjects like data science and machine learning.
6. Application of Data Science and Machine Learning in Literature and Music
The application of data science in the areas of literature and music is ushering in a new chapter of exploration. Complex algorithms, sophisticated AI networks, and other data analysis methods can now draw patterns and trends from vast volumes of works, both classic and cutting-edge. By way of machine learning, these art forms can be studied qualitatively like never before, giving us new insights into time-honored stories and favorite songs. What's more, data science holds an enormous potential to revolutionize the music industry going forward—from discovering fresh talent to spotting opportunities for hit singles or the next great novel. Only time will tell what fascinating revelations will occur when these fields truly begin digging into the possibilities that data science offers.
Data science and machine learning have become a necessary part of the modern world, brimming with a wide array of practical applications. As we explore humanity's new reliance on technology, we are beginning to discover how these sophisticated tools can drive innovation across industries. From scientists and engineers attempting to tackle the complexity of big data problems to everyday people leveraging the power of machine learning algorithms, it seems clear that both data science and machine learning will come to shape many different aspects of our lives in the future. That's why it's important for professionals, hobbyists, and students alike to learn more about this brave new world and become informed citizens as we push our digital boundaries ever further.