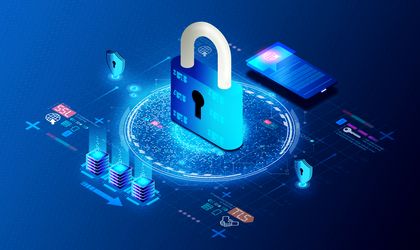 Because of cyberattacks, many businesses across the world continue to lose millions of dollars every year. This is why businesses need to strategize and implement a functional and compelling cybersecurity plan.
But the problem is that cyberattacks are continuously evolving as technology does. That's why even the most powerful cybersecurity solutions sometimes fail. If that's the case, you must consider implementing a multi-layered cybersecurity solution for your business.
Multi-layered cybersecurity protection is a more complicated and effective solution than its conventional counterpart. Since it's not quite easy to implement, you might want to consider asking the best cyber security services in Boston for assistance. 
But before you ask for help, it's best to have a basic understanding of what multi-layered cybersecurity means for businesses. Thus, in this article, you'll learn every essential detail you need to know about multi-layered cybersecurity. 
What Is Multi-Layered Cybersecurity?
Also known as 'defense in depth' and 'multi-level security,' multi-layered cybersecurity is a practice of protecting a system from multiple threats using multiple layers of security. Hence, the name. Essentially, it is a combination of multiple solutions created to reduce the chances of cyberattacks by protecting the system from all directions. The principle behind this is simple—any solution has a flaw. Therefore, its multiple layers work by covering the gaps and weaknesses of its co-existing layers to ensure optimum protection.
In addition, multi-layered cybersecurity shouldn't be confused and used interchangeably with multiple executions of the same solutions, which is, in this case, redundant. For example, installing two different antivirus applications is not a multi-layered solution since they're both antiviruses with the same build and functionality. However, installing an antivirus application with a firewall, privacy controls, an anti-malware program, an anti-spam application, and more is an example of a multi-layered solution. It may be only one application, but it has multiple solutions capable of protecting the system on all sides.
What Are The Different Layers Of A Multi-Layered Cybersecurity Solution?
Here are the layers of protection typically applied in a multi-layered cybersecurity solution to ensure optimum protection:
Email Security: In most cases, hackers use email to steal data and gain access to different accounts, particularly financial accounts. This is why email security is a must-have tool for any business. This layer of protection works by filtering users in the organization and preventing malicious ones from infiltrating your network.
Email Encryption: This solution ensures that sensitive information won't be intercepted by anyone who is not in the system. As the name implies, it encrypts emails and ensures that only those with the key will access them. 
Web Filtering: The main purpose of this layer is to filter malicious and offensive websites, such as gambling. This helps protect your company's vital assets from being exploited by these unproductive websites and content.
End-User Protection: This layer will help protect and secure the entry points or end-user devices, such as desktops, laptops, and mobile devices, from being exploited. 
DNS Filtering: Domain Name System (DNS) filtering helps prevent malicious traffic from reaching your internal systems. Also, this extra layer of protection is most important in protecting on-site and off-premise devices.
Data Encryption: This solution protects your business data from potential breaches and attacks by making it unreadable for those trying to access it. 
Mobile Security: This is crucial since most people use their phones, especially for work purposes. Leaving phones unsecured allows attackers to gain access to your network. With this layer of protection, you'll be able to reduce your chances of getting breached.
Why Do Businesses Need Multi-Layered Security?
Multi-layered cybersecurity solutions are crucial to all kinds of businesses because of the following reasons:
The Evolution Of Cyberattacks: These days, cases of cyberattacks continue to increase, and methods of cybercriminals to launch these attacks are becoming increasingly sophisticated. This is why businesses need to come up with an extensive solution capable of preventing ever-evolving system threats.
The Dawn Of New Technology: New technologies, such as cloud computing IoT (internet of things), and 5G, help businesses to improve and streamline their operations. However, they also bring new challenges and risks to your network.
Outdated Security: At some point, even the latest technology becomes obsolete and useless. However, many companies still use outdated protocols, making them more vulnerable to cyberattacks. Moving to multi-layered solutions is crucial to increase your protection against potential disasters.
What are the 4 steps to Perform a Cyber Risk Score Analysis?
Specify Acceptable Levels of Risk
Choose a Risk Assessment
Prioritize Risks
Implement Security Controls
Final Words
Multi-layered cybersecurity is a set of multiple security protocols combined to ensure optimum protection against cyberattacks. Also, this helps businesses combat ever-evolving and more sophisticated threats that may infiltrate your network and steal your data without you knowing. Therefore, if you think you need a multi-layered cybersecurity solution right now, consult an IT service provider today and start protecting your business.