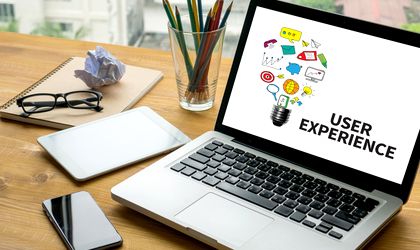 The user experience (UX) that people receive when they visit a website is essential, and it should help them achieve their goals without any difficulty. This user experience shouldn't stop at your website; it should go beyond your website and complement other parts of your brand. Your brand needs to be consistent, and this includes the user experience that people have, not just the visual designs that they can see.
This article will tell you how you can make your UX extend beyond your website and create a consistent experience across your whole brand.
How Can Your UX Extend Beyond Your Website?
A design agency can help you set up a website that conforms to corporate branding guidelines while addressing user experience needs.
But if you want your brand to be consistent and successful, you need to make sure that your UX doesn't stop at your website. It should go beyond that and be recognizable to the people who interact with your brand through more than one touchpoint.
Social Media
When you communicate with people on social media, you need to create a user experience that gives people the same feeling as when they used your website or products. The UX will carry over into how you communicate, the tone of your voice, and the personality that is presented to the person interacting with your brand.
This same voice and personality need to be in your customer service. It should feel the same, and through this consistency, you will create a brand image that embodies what you stand for.
Email
People expect the same experience from a company at all of their touchpoints, and this includes email. The tone and personality need to be the same as your other touchpoints and the design elements and visuals used in the email. This is how you will create brand recognition and increase it.
If you want people to associate positivity with your brand's image, you need to make sure they are given the best experience when being communicated with. If they receive help, they will be happy with their knowledge, and this positive outcome will be associated with your brand.
Advertisements
Your UX for advertisements should have the same type of messaging as your brand's other touchpoints. People should recognize the tone of voice used and the personality when they see or hear the advertisement.
The visuals that are chosen should be consistent as well and not just what is written. This consistency will help establish your brand's image and make people aware of who you are and what you do.
Product Packaging
User experience doesn't just stop at digital products; it can include physical products too. Whether it's product packaging or posters, you need to make sure the UX is the same as the rest of your brand's touchpoints. From the messaging that people will read to the designs covering the physical products, consistency needs to be found.
It would help if you had a style guide to help you keep the UX consistent; this will make it easier for everyone designing the different products to keep the user experience the same. If you need more help with UX consistency, you should find UX design companies with the expertise and services to help you.
Third-Party Services
If your website or other digital products use third-party services, then you need to make sure that those third-party services give your customers the same experience as your website does and your brand's other touchpoints do.
This can be difficult, as the third-party services you use might not offer the customization you need. This is when you need the help of a developer to make the customizations that your brand needs. If you don't know where to find a developer that can do what you need, you should look for a UI UX consulting firm with the services you need.
If the third-party service doesn't look like the branding on your website or other touchpoints, people will become confused and think they have left your product and won't continue to complete the action they were taking. This will reduce the number of conversions your company makes, and the abandonment rate will increase for your products.
Office
UX can be used for your office if you have one. If customers visit your office, you need to make sure they feel the same thing as they would if they used your products. This cannot be easy to accomplish, but it is possible. The interior and exterior of your company's office need to be consistent with your brand image.
The location of your office will contribute to the UX of your brand, so you need to choose carefully where your office should be located. If you can select from various locations, you need to consider your brand image before making your decision.
You need to use the same type of messaging, language, personality, and visuals on everything. For your office's interior and exterior, this can comprise of:
Furniture
Customer service
Office atmosphere
Signs
Décor
Office layout
Conclusion
The user experience that people have should be the same across your brand's touchpoints, and it shouldn't just stop at your website. This is a mistake that many brands make, and it holds them back from being as successful as they could be.
Using the information in this article, you should make sure the user experience doesn't just stop at your website but continues across every touchpoint that your brand has.