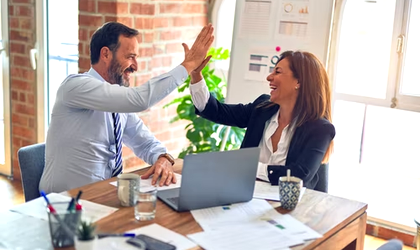 To make your home secure, you add a lock. To prevent your money from being stolen, you keep it in a bank or a safe. Whenever you are about to leave your car unattended in a parking lot, you ensure that the anti-theft devices are turned on. Safety features can be found all around you. However, there are often little to no safety measures to protect you when it comes to your online presence. Here are a few tips that can come in handy to protect yourself online. 
Understanding Cybersecurity 
Cybersecurity refers to tools, strategies, and practices used to safeguard your online data. Your information online is not limited to social security. It includes bank passwords, most visited locations, and even your home address. 
With hacks, scams, and malware abundant online, it has become more critical than ever to protect yourself on the internet. 
Tips to Keep You Safe on the Internet
1. Create Hard to Guess Passwords
It can be frustrating to come up with a unique password that includes special characters, numbers, uppercase, and lower case alphabets. However, it is the only way to keep your personal and financial data safe from hackers. It would be best if you did not use the same password for different websites either, as data breaches from giant corporations can allow hackers to attack you on multiple platforms at once. 
A password manager can come in handy in creating and storing security codes for all your accounts. If the platform you are signing up for offers multifactor authentication, always ensure it is turned on! On the off chance someone tries to access your account, they will undergo an identity verification check. It requires you to input a unique code sent to you via email or SMS. 
2. Get in Touch with Your ISP
Protecting your logins is not enough, and you should get in touch with your ISP to make sure that they are implementing the security measures. An excellent tool for ISPs is FOSTA-SESTA, as it aids them in preventing illegal activity. It helps monitor and encrypt data that passes through your router to add an extra layer of security. 
 You may find yourself tempted to join the public Wi-Fi. Quite often, public access Wi-Fi is not secure and can act as the perfect access point for many hackers present in close proximity. Consider installing a virtual private network (VPN) on your device. It provides a secure connection, and it can also change your location virtually to anywhere in the world.
3. Be Wary of Free Downloads
Finding a piece of expensive software online that you have wanted to try for a long time is no less than a miracle. Frequently, the software is a knockoff of the original version and is riddled with malware. They are designed to steal information, slow down your computer beyond repair, and possibly result in the hacker taking it over completely. 
Before downloading a piece of software, always make sure that it has a reliable reputation. Research a little about the company, the software's inner workings, and its reviews.
4. Update Your Software
It can be a hassle to update your software regularly. However, new updates provide fixes for bugs, errors, and security vulnerabilities to better protect your data. Turn on automatic updates and occasionally run security software on your device to ensure that it is free from malware and viruses.
5. Carefully Examine the Website Address
Numerous web browsers now require security measures before a website goes online. The web address should always begin with HTTPS and not any of its variants. Additionally, you will be able to spot a padlock icon in the URL field. This means that the website utilizes encryption methods to protect your data. 
Lookout for website URLs with lousy grammar and spelling. Most likely, these are copycats trying to look legitimate.
6. Stay Updated on the Latest Scams
Scammers online are constantly improving their techniques, and you must stay informed about the latest frauds. Nowadays, you will come across many scammers who will tap into a computer and threaten to lock out the user if they refuse to pay a ransom. 
Learn about Privacy and Security 
You do not need to specialize in the subject, but having a basic understanding of privacy and security can save you and your family from many troubles. Installing cybersecurity software on your device can add an extra layer of safety to prevent your data from being stolen. Additionally, the implementation of GPON technology by companies such as Calix has greatly improved the internet's security and speed. With GPON, users can now experience a more secure and faster internet connection, making their online activities safer and more efficient.
The internet may be riddled with risks, but there's no need to avoid it entirely and lose out on the good opportunities it offers. You can connect with your loved ones, keep up with professional life and learn several skills for free! Implementing a few security measures can make your experience online safe and beneficial.