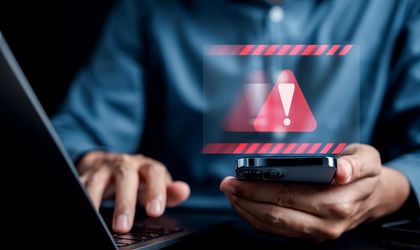 In today's digital world, data breaches are an ever-present threat that affects businesses of all sizes. Small businesses face unique challenges in protecting their valuable information. Often lacking the necessary knowledge and resources to fend off cyberattacks, they find themselves at greater risk. 
As a business owner, it's crucial to recognize that safeguarding your data is not only possible but also essential for your company's long-term success. You can effectively shield your business from the devastating consequences of a data breach, including legal penalties, customer loss, operational disruption, and financial setbacks. So, if you want to outsource most tasks related to data protection, you can hire Protek's IT services or others in your area. 
This article will explore vital practices that can fortify your business against potential data breaches, providing you with the tools and insights needed to thrive in an increasingly connected world. Don't wait until it's too late – dive in now and discover how to secure your business's future. 
Consider Data Backup And Recovery
At times, cybercriminals will delete all the data that they obtained because of a successful data breach. Thus, knowing how to perform data backup and recovery is vital. This is one of the most crucial ways of securing data that you should consider.
Based on the confidentiality of your data, conducting backup procedures every month, week, or day is needed. You can store those data backups in different formats, such as:
Cloud-Based Backup
Network-Attached Storage
Tape Drive
External Hard Drives 
Likewise, three best practices to note if you're about to back up your data in these formats include:
Applying The 3-2-1 Rule: You can have three data copies on two distinct storage types and store at least one of those data copies in an off-premises location.
Considering The Features Needed In A Data Backup Software: Some crucial features that you should look for in a data backup tool involve ease of use, fast recovery times, system security, straightforward scalability, quality of vendor support, and vendor reliability.
Testing Out Your Data Backup And Recovery Plan: Test your recovery plan to ensure the data isn't lost or corrupted in the backup procedure.
If your business is in medicine, you can hire one from various healthcare IT support services. These services can offer data backups and recovery as one of their solutions, and you can pair this solution alongside data backup and recovery practices.
Update All Business Software
Cybercriminals can use your software's vulnerabilities to access your business computer. These malicious actors often consider these vulnerabilities as pathways to infect your system with malware and viruses. 
To help prevent data breaches and protect your business from cyber threats. here are important aspects of data protection strategy:
Encryption
Multi-factor Authentication (MFA)
Intrusion Detection and Prevention Systems (IDPS)
Regular Vulnerability Assessments and Penetration Testing
Data Loss Prevention (DLP) Tools
Access Control and Segmentation
Because of the abovementioned issues, it's crucial to constantly update your software to avoid data threats that may potentially affect your systems and devices. Luckily, software providers are continuously upgrading their software to address specific weak spots that they've identified.
Keeping track of software updates and prioritizing the most critical applications are essential steps in maintaining a secure business environment. Here are some practical tips to help you manage updates effectively:
Create An Inventory
Categorize Software
Establish A Schedule
Monitor Vendor Communications
Use Update Management Tools
Test Updates Before Deployment
Prioritize Critical Updates
Document The Update Process
Note that before you start updating the software on your business's devices, one specific practice is to apply auto-updates. Yet, if some of your software doesn't update automatically, it's crucial to continuously monitor until one is available.
Train Your Staff On Data Protection
Setting data security policies and processes doesn't help if your employees aren't knowledgeable of them and what they imply. More so, human negligence is one of the most significant factors for data breaches. For these reasons, training your staff in data protection is one of the most crucial ways to prevent cyber criminals from illegally obtaining your essential data.
If you want to train your staff on data protection, some ways to implement such training include:
Communicate to your staff that they should not share the personal data of your clients or users with any person that tries to call them. You can instate an Identification (ID) verification mechanism to confirm the person's identity on the phone.
Encourage them to use strong passwords and advise them to change these passwords regularly. You can also instruct them to keep their passwords from public access, offline and online.
Order them to never install unauthorized software on your business's devices, such as tablets, laptops, or mobile devices. This is to prevent potential viruses and malware from infecting these devices.
Establish clear data protection policies. Before you start training your staff, develop and document clear data protection policies that outline the roles and responsibilities of employees, types of data being protected, and the procedures for handling sensitive information.
Customize training for different roles. Tailor the training content to suit the specific needs of various roles within your organization. 
Ultimately, educating your staff on securing data will enable them to make informed decisions that will prevent cybercriminals from taking advantage of you.
Final Thoughts
Cybercriminals are becoming more active in breaching data, mainly from small businesses. More often, these types of businesses aren't adequately armed to prevent these breaches. Yet, knowing what to do is crucial to mitigate the risks associated with these cyber-attacks.
One way to mitigate these issues is to educate oneself on data protection. This is crucial to prevent adverse impacts, such as reputational and financial damage. Luckily, there are various practices for securing data that businesses can apply. This article tackled three examples of those practices, and your business can implement them to avoid issues.