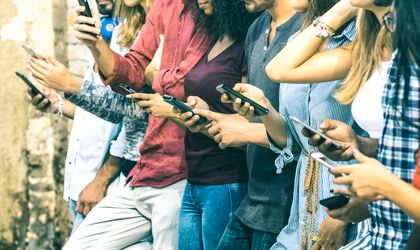 Most users of smart connected devices (90 percent) would feel stressed if their device were lost or stolen, while almost a quarter of them (23 percent) would rather be caught naked in public than to forget their smartphone at home, according to a study on connectivity conducted by Kaspersky Lab.
"Think of a regular day. How much do you rely on an active internet connection? Do you think you could go a day without the internet? If the answer is no, you're not alone. Internet connection has become essential for many users, especially when they're on the road. Therefore, over a fifth (22 percent) of respondents to a recent Kaspersky Lab study say that being connected to the internet is as important as having access to food, water and shelter," the researchers write.
According to the study, 90 percent of respondents said they would be stressed if their device got lost or stolen – more than those who would be stressed by losing a train/plane (88 percent), being involved in a minor car accident (88 percent) or getting sick (80 percent).
On the other hand, people are ready to risk embarrassment or even put themselves at risk to stay connected – 26 percent said they have looked at their phone screen when they were crossing a street, and 21 percent did so when they were passing through an unknown or dangerous area.
One out of five respondents said they would feel "naked" without their connected device. Moreover, 23 percent of participants said they would rather be caught naked in public than not have their devices with them, which led researchers to conclude that "a proper concern with our devices and ensuring a stable connection, wherever we are and whatever we are doing, is more important than ever."