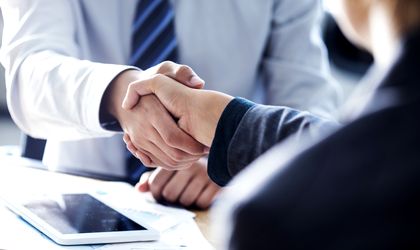 The Joint-Venture is a "marriage" type practice often found in the theory and practice of the mergers and acquisitions market: It is increasingly embraced by Romanian companies, especially those in IT. Three examples have emerged in the last month, case studies that are worth analyzing.
By Claudiu Vrinceanu
One of the most efficient joint-ventures are value-chain partnerships, when companies with different skills come together to build value for customers, according to Harvard Business Review. In summary, when economic growth is slow and investments costs are rising, even cash-rich companies tend to focus on alliances or joint-venture partnerships.
Cluj-based company Accesa, joint-venture with the Germans from Ratiodata
Accesa, one of the most important technology companies in Romania, consolidates its position in the Insurance and Financial Services, Medical and Telecommunications industries through a joint venture with Ratiodata GmBH. Ratiodata GmbH is one of the largest providers of IT systems and services in Germany in the fields of technologies for the banking and document digitization industry. The company has about 1,300 employees in 14 locations and branches in Germany and revenues of approximately 330 million euros.
The joint venture association Ratiodata Accesa Romania SRL (RARo), based in Cluj-Napoca, will provide IT outsourcing services in areas such as consulting, software development and services, testing, operational support in IT and managed services.
The services are provided in Romania and the data center is in Germany. The management consists of general managers Martin Greiwe, Iulian Iuga, Klemens Baumgärtel and Dr. Michael Stanka.
Nagarro Holding and iQuest Group join forces in Romania
Nagarro, a global leader in digital engineering and technology solutions owned by the German group Allgeier SE, and iQuest, a company specializing in software development and part of the same group, will join forces in Romania. The new local organization will bring together over 800 employees.
The merger between iQuest Group and Nagarro is part of the business strategy of Allgeier SE, a company listed on the Frankfurt Stock Exchange. The strategy aims to group all entities within the technology portfolio of Allgeier into a separate business unit that aims at independent listing, namely the role of an innovative, full-service, global leader in digital engineering and technology solutions.
Trencadis, joint-venture with Swiss company AIOS
The Romanian company Trencadis also announced a joint venture with the Swiss group GeoZone to create AIOS Integrated Land Systems, "the only one-stop-shop in the world dedicated to public institutions with responsibilities in property management".
AIOS understood the needs of governments to implement efficient property management systems and created the only turnkey solution that contains all property management equipment and systems, from the first field measurement to the electronic payment of property tax.
With a combined experience of the team of over four decades, AIOS Integrated Land Systems serves customers from five continents, in countries such as Romania, the United States, Australia, Laos, Ethiopia or Guatemala.