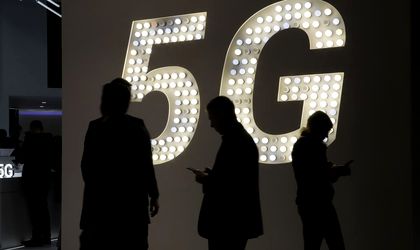 Big challenges lie ahead. Telecom network operations teams know that 5G professional services require a lot of supreme tech support. In this article, we will talk about digital network management solutions that can help communication firms cope with the demanding reality of the upcoming 2023.
QoS management tools
We should expect that in 2023 communication service providers will face network performance issues. There will be significantly more people using sophisticated smartphones with 5G capacities. As a result, all sorts of high-quality streaming will gain popularity, not mentioning 4K video chats. People will also send heavier, more complex attachments to each other. Multi cloud architecture will grow as well. This is what 5G allows, and this might be just the thing to overload current infrastructure on a daily basis. But it doesn't have to end this way.
Tech development based on machine learning and artificial intelligence can provide quality-of-service tools that are highly automated. They can also use Big Data calculations in order to predict users' behavioral patterns. This, among many other features, should reduce capacity issues in any network operations center. Such solutions simply adapt to circumstances as they occur, and they do it dynamically enough to deal with most of the problems on their own. Hence, network operations managers can sleep better as well as telecom clients who won't suffer due to massive infrastructure failures.
Simplify network operations management procedures
AI/ML-powered software not only protects the telecom industry from tech issues. This sort of investment eases day-to-day network monitoring and operations. Automated tools improve the general performance of CSPs, which influences the end-user experience. Intelligent digital products make the 5G reality easier to handle. They combine typical management procedures with public cloud networking skills, for example. That renders better interoperability, based on up-to-date open standards and best practices from the industry.