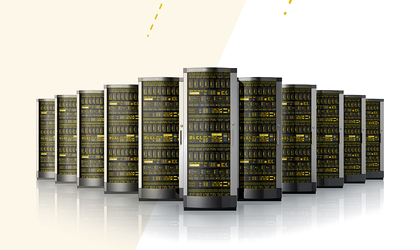 Almost half of the companies in Romania (more than 46 percent) have been using a data storage solution in a specialized center for over 10 years, while 16.9 percent have started to use such services in the past 3-5 years and only 15 percent of Romanian companies do not use a data storage solution from a specialized data center, according to M247's study among Romanian companies from various industries.  
M247, the fastest-growing provider of internet connectivity and internet infrastructure in Europe and Romania, has published the results of the study "Using Data Centers in Romania: where they store their data".
Although external data centers are not the only available data storage solution in the company, Romanian organizations most prefer to turn to external suppliers. 36.9 percent of companies reported using the services of an external data center, while 29.2 percent invested in their own data centers. However, one third of companies (33.9 percent) chose a mixed data storage solution.
The results of the study showed that the reputation of the service provider is a factor that can determine the purchasing decision. One third of study respondents (33.8 percent) indicated this element as one that motivates their current choice. The second cost is the cost of service packs data storage (27.7 percent), and the third is the team of specialists in the supplying company (23.1 percent).
Budgets invested this year by companies were diverse. Over the next three years, several industries will supplement their budgets for data storage solutions. From the Software Industry, 46.7 percent of companies reported higher budgets and the Financial Industry, 26.7 percent of organizations will do so. Other industries expecting budget increases are Gaming & Media, Retail, and Automotive.
"Companies' needs change as technology evolves. The same thing happens with data storage solutions. What we have set out in this market study was to identify what determines companies to invest in different solutions, but also what their specific needs are. Of course, we were surprised by the results at times, but we are glad to be more informed and we can continue to offer the highest quality services," says Bogdan Gavriluta, director of Business Development, M247.