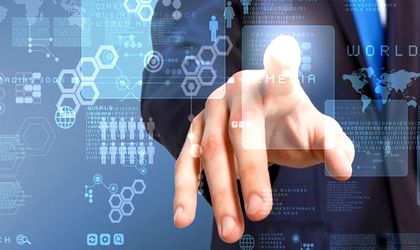 Even though the rise of digital commerce is a lifeline for many retailers, 75 percent of online retailers from European countries are not aware of the new payment security standard that will come into force this year, according to a Mastercard study made on a small group of online retailers in Europe.
EMV 3D Secure Authentication, which was developed to improve consumer experience when making digital payments, will enter a new era of security standards for online transactions and will turn SCA (Strong Consumer Authentication) into a benchmark of the industry, supporting new technologies such as biometric authentication.
Despite these changes following the entry into force of the Revised European Payment Services Directive (PSD2) in September 2019, only 14 percent of online traders who have participated in the study have already implemented the SCA standard, 51 percent of they say they will be prepared after September 2019 or that they have no plans to implement the new security standard.
The SCA standard will be mandatory once the PSD2 European Directive enters into force. However, before the directive enters into force, online retailers need to prepare themselves and take the following measures:
To contact the accepting bank or payment service provider and ensure that the business is ready and enrolled in the Identity Check system.
To educate consumers – they need to know that their payment experience will be improved and that the new measures will benefit them: they will no longer have to keep their passwords and pay more securely.
In parallel, the issuing banks will also enlist the identity card holders and provide them with enhanced authentication methods, including biometric authentication.
In the context of the changes brought about by the vigor of PSD2, Mastercard's goal is to provide customers with the most enjoyable payment experience, launching Mastercard Identity Check – a highly-performing solution based on EMV 3DS, allows consumers to pay smoothly. As so many consumers are accustomed to completing a single-click order, the new Mastercard solution is designed to minimize any situation that may occur in the process of completing an order. At the same time, the Identity Check integrates all PSD2 strict consumer authentication requirements, which will begin to apply from 14 September 2019 in 31 European countries.
"Even though digital retail continues to grow at an accelerated pace, which is extremely beneficial for online retailers, this development also puts pressure on the retailers' shoulders, which must ensure that digital transactions are secure and smoothly. We made the first successful EMV 3DS transaction in September. We are pleased to offer our Identity Check solution with integrated EMV 3DS, using real-time authentication methods such as dynamic passwords and biometrics (including fingerprint, facial recognition, iris and voice recognition) to provide an online experience more secure, suitable for the future of e-commerce," said Cosmin Vladimirescu, country manager, Mastercard Romania.
Prior to launch, Mastercard Identity Check has gone through a test phase, which has seen it reduce the level of fraud and the number of declined transactions, and allows the consumer to authenticate without problems. Therefore, Mastercard Identity Check not only provides consumers with an improved payment experience, but also helps increase the profits of merchants and card issuers.
"In the context of digital commerce becoming a norm, and new door-to-door regulatory requirements, innovative solutions are needed to ensure online retailers continue to offer their customers the same level of satisfaction as before. As Mastercard Identity Check is capable of exchanging 10 times more data between merchants and issuers than current authentication messages, we are determined to raise the flag for authentication," added Vladimirescu.