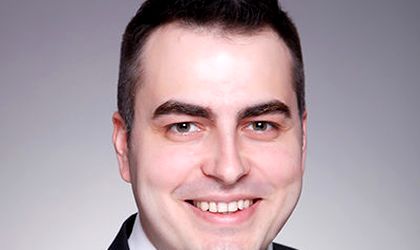 Miklos Toth, head of A.I. Projects at Blockchaineum, will speak during the first edition of Focus on Blockchain organized by Business Review on July 19 at Impact Hub in Bucharest.
He will have a keynote speech on the "The Future of Tech: A.I. and Blockchain."
Toth is a senior IT professional with 15 years of software development experience. Since 2015, he has been working as a freelance Data Scientist, having a lot of Machine Learning related projects. His favourite topic is to boost business models/problems with the use of artificial intelligence technics. He lived and worked 4 years in Germany and 3 years in China, worked for big automotive companies, but also spent 5 years at different startups in Hungary. He got to know Blockchain Technology during his MBA studies in 2017, since then he is very much interested in the disruptive power of blockchain on the global economy.
Focus on Blockchain is an industry event committed to bring together tech driven companies, entrepreneurs, crypto and blockchain aficionados and investors to explore the wealth of opportunities that blockchain unveils, learn about its use cases and understand how they can apply technology to better the world.