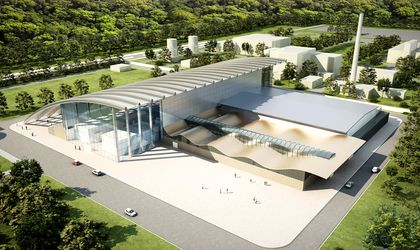 The laser at Magurele, part of the European ELI Project, marked a world premiere after reaching the highest power, 10 PetaWats. The laser was designed to reach 10 PT of power through two laser arms, completed by a very bright laser beam that can reach up to 19.5 MeV.
ELI-NP is the most advanced research infrastructure in the world that focuses on the study of photonuclear physics and its applications, consisting of a high-intensity laser consisting of two lasers with ultra-short pulses of 10PW and the brightest beam adjustable gamma rays.
This unique combination of experiments will allow ELI-NP to address a broad spectrum of research topics in the fields of fundamental physics, nuclear physics and astrophysics as well as materials science, nuclear material management and life sciences.
ELI-NP was selected by the most important scientific committee in the field of Nuclear Physics in Europe – NuPECC – in the Long Term Plan of Nuclear Physics in Europe as major infrastructure.
The Romanian component of the ELI Project focuses on the field of nuclear physics (ELI-NP) and is being built at Magurele at the Institute for Physics and Nuclear Engineering – Horia Hulubei (IFIN-HH). The system, which was installed in the ELI-NP building in September 2016, was in the final testing procedure, reaching the proposed power of 10 PW, the world's largest power, at this time.
The laser at Magurele is the most powerful of its kind in the world and it could help in areas like discovering new radioactive isotopes to treat cancer or test materials used in space missions. ELI-NP is the most important scientific research center in Romania and in the region, with a total investment of EUR 356 million, of which the European funds were EUR 311 million.
Nobel Prize-winner for Physics, Professor Gerard Mourou recently highlighted the major role that the construction of this system in Romania has contributed to this award.
According to the Government, this success – the world's most powerful laser – will be marked on Wednesday at an event organized at ELI-NP Magurele.
Extreme Light Infrastructure-Nuclear Physics (ELI-NP) is the world's largest research project on lasers and is part of a pan-European project. The total cost of the Magurele laser project is 356.2 million euros. The project is co-financed by European funds with 311 million euros.