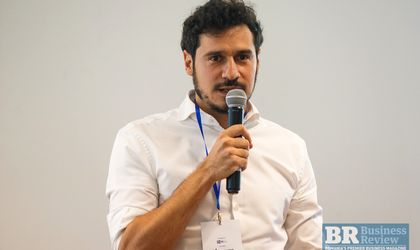 Speaking at Business Review's Focus on Blockchain, Lucian Opris, Senior Associate Office Agency at Colliers International Romania, said that several of the real estate sector could become obsolete if they don't offer new value to clients. We caught up after the event for a talk on possible use cases for blockchain in real estate.  
A lot of economic sectors are exploring use cases for blockchain. Is there one for this technology in real estate?
So far, I have identified two apps, Atlant*, which want to be both an alternative to reservation sites and a way for people to own property collectively, and Propy**, which claims to be a tool for buying property abroad "from your own couch".
Should blockchain be adopted by the sector, who would benefit and how? Is the Romanian market ready?
We are not exactly early adopters of technology like Estonia or Sweden, but yes, institutions like the Land Registry (cartea funciara) could benefit from blockchain. The market (agents, landlords, lawyers etc.) would use it, but probably, as in many other countries, the state is not ready to embrace and regulate it.
How exposed to disruption is the real estate sector? Where does it come from and what answers does the industry have?
The blockchain uses are fairly new to us, therefore we can only see disruption in the less sophisticated transactions, like buying a home. I don't yet see Ethereum-based smart contracts replacing the complex lease agreements used for commercial property.
We assume the industry will do what the other industries did when RPA (Robot Process Automation) started affecting them, that is to use the newly found technology for the low-end tasks and have the people focused on bringing more value to the customer.