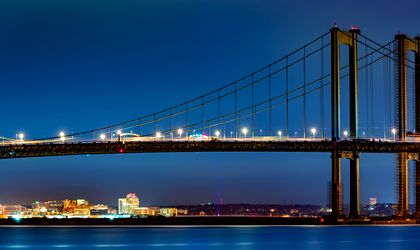 There are few cities in the United States where technology has dominated. These cities include San Francisco, New York, and Seattle. These are the cities that can be said to be the survival of technology from here because the world's largest tech companies are established here. But while technology has begun to dominate our society, technology in the United States has begun to spread beyond these major cities. As a result, cities across the United States have emerged as the world's leading IT tech hubs.
The establishment of IT tech hubs in the United States is rapidly taking place, which is also going to change the shape of the American economy. Their establishment is rapidly eliminating unemployment as it provides employment opportunities that were once limited to coastal areas.
Wilmington, Delaware, Columbus, Ohio, and Portland, Oregon were once small industrial cities, but now they are thriving on technology and new technology hubs. Emerging as their development shows that their development is due to technology, and technology is playing an important role in bringing change in any industry.
The transformation of these cities into successful cities reflects the changing nature of the United States. Looking at their development, one can imagine how these cities will emerge as major technology hubs in the future.
The United States wants to promote the tech hub as it is becoming a major milestone in the transformation of the economy. As per Altamira Investment in technology startups is growing rapidly in urban areas of the United States. You can estimate this by the fact that 40,000 technologists have recently been employed in 14 major technology hubs in the United States.
WILMINGTON
The experience of industrial change in the United States is not surprising. Unemployment arose when two major chemical companies operating in Wilmington traded from here. Wilmington struggled to retain his local talents but was unsuccessful. As the local corporation shifted its focus to technology, Wilmington once again had the opportunity to thrive, and it once again sought to save its workforce from declining and to improve.
Zip Code Wilmington is a company that has been instrumental in the survival of Wilmington, has also been instrumental in training and retraining the people of Wilmington, and has created many tech jobs.
We can't imagine Wilmington any different from coding bootcamps.
, which represents more than 100 schools within the United States where only tech education is provided. There are 240 training providers in these more than 100 schools. It is the school that develops the technologists and ensures the supply of new technologists in the market. These tech schools produce technologists who are always ready to meet the needs of tech and do not allow technology gaps to be created in the market. They are hired at a higher than average salary.
COLUMBUS
Columbus is a city that has created a lot of investment opportunities. Of course, investment is the most important factor in the tech world that helps any tech hub move towards its growth. Columbus has 500 Fortune companies, making investing an easy target for Columbus. Now, the situation is that Columbus is the city in the United States where most tech startups grow.
The example of MentorcliQ Company is in front of you, it is an excellent SaaS company that has played an important role in the launch of the organization. The company supports new startups and helps its employees adapt quickly to technology. The most important thing about this company is that its founders are from California, but they chose Columbus to establish their company. And you would be surprised to know that he received 1.73 million USD in funding in 3 rounds.
Columbus is a great place to start a B2B business as there are many other great companies out there that are ready to support you. MentorcliQ customers are from more than 60 countries. The company considers its decision to start a business in Columbus a good one because it is an area that drives 60% of US GDP.
That's why it's one of the fastest-growing cities in the United States. It is also the reason why this city is the city with the highest start growth. According to one issue, Columbus is the city where within 10 years of starting a business you reach 50 employees, more than any other city.
PORTLAND
Many startups, including big startups like Facebook and Dell, started on college campuses. Portland Oregon is a city that is preparing its universities for the next huge invention.
Portland is also known as Silicon Forest. Because companies like HP and Xerox have been here for decades. It also has some of the best institutes in the United States, which were originally founded to promote new inventions.
Many APDM employees are also graduates of Portland universities. The company itself has emerged as an excellent business accelerator. The company has emerged as one of 30 technology and science startups. APDM is also affiliated with the University of Oregon Health and Science, which provides funding for many of its research projects.
The pace of the tech industry is so fast that it is setting an example of economic growth. Whereas earlier the industry was confined to the coastal areas. Now, the same industry has taken the lead and development has increased to include small and backward cities. These new tech-based cities in the United States are becoming a major source of capital in the United States and are providing endless job opportunities in the United States. They are going to create a future where the neglected areas will also be part of the product development and will play an important role in the economy.