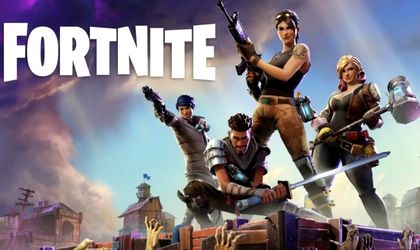 Amber, the largest independent development studio in Romania, has announced a collaboration with top names in the entertainment industry: Epic Games, Roblox and NBC Universal.
Epic Games, one of the hottest names in gaming in recent years, is the developer of the Unreal Engine graphics engine and some famous games, including the Fortnite phenomenon, a game experienced by tens of millions of gamers around the world, and earned USD 2.4 billion in 2018.
Unreal Engine is one of the most used graphics engines by game developers around the world, and Amber's role in this partnership is to support the continued development of the mobile version of the engine. The team dedicated to this partnership aims to implement new features in the "Unreal Engine 4" graphics engine for mobile, iOS and Android platforms, and optimize existing ones.
The strategic partnership with NBC Universal and Roblox consists of support for the two companies' products, focusing on development services. NBC Universal has become one of the world's leading gaming publishers, launching a series of games based on famous brands such as Jurassic World Evolution, DreamWorks Dragons: Titan Uprising and Fast & Furious: Takedown. Roblox is another phenomenon of global gaming with 70 million users and the Amber team supports its growth through functional and automated testing.
A year ago, Amber announced the launch of a network of video game development studios as a growth strategy. In the beginning of 2019, Amber grew with 80 employees over last year and now has 300 employees working in the creative and support departments of the company. Amber's home studio network currently includes 3 teams: Lorraine, Avalon and Amber Live Ops. The company aims to collaborate with talented independent studios from Romania and abroad and does not exclude the possibility of mergers.
"We think it is a good way to expand the company's capabilities, but we need to find suitable partners in terms of culture, business approach, partners with skills to complement ours," said Mihai Pohontu, CEO Amber. "We are working on formalizing a working methodology with external studios because we expect to do so more and more often."
The current results are a direct consequence of the strategy adopted in early 2017 when, with the arrival of Mihai Pohontu as CEO, Amber started a transition from a gaming service provider to a game development agency focusing on development of new products, structured as a network of creative studios with different specializations.
"It is perhaps the most promising moment for Amber since the company was founded. The strategy we started implementing two years ago is working and we're starting to see the first results. The business development and production engines are being rolled out to the maximum, we work with big partners and we have special projects, including some confidential ones that we can not wait to talk about in the coming months," added Pohontu.
The multitude of projects requires new talent, so Amber is expanding its team. At this time, the company is looking for Senior Game Developers for network studios. Moreover, Amber continues to support the development of the local game development industry. Since its inception, the studio has supported the RGDA – Video Game Developers Association in Romania and other industry-related events such as game jams, seminars, etc. Amber will continue in this direction in 2019 and aims to involve more in the educational area by conducting more educational events under the Amber Academy brand and implementing a multidisciplinary internship program.
Founded in 2013, Amber is a creative agency structured as a network of studios, specializing in multi-platform parallel launch strategies, user experience optimization, monetization design, data science and live operations, providing a wide range of development solutions software that includes full product delivery, co-development, platform conversion, and support services. Among the best-known gambling companies that Amber has worked with or are still working include Disney, Epic Games, Scopely, NBC Universal, Kixeye, Glu, Kabam, Paradox and That Game Company. Amber has been working on games such as Rumble Heroes, Link Twin, Little Leader and Cinderella Free Fall. In 2018 it was classified as the fastest-growing software company in Romania according to the Inc. 5000 Europe and # 463 of all European companies. Amber is headquartered in Bucharest and offices in San Francisco and Los Angeles, California.