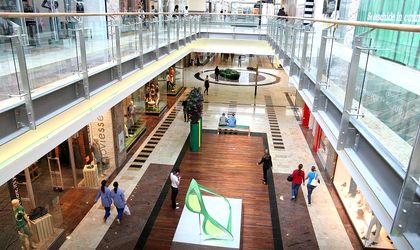 ID Sarrieri, Musette and Jolidon are all aiming to make a name for themselves abroad. Musette has reached New York, ID Sarrieri is already on sale in over 25 countries, and Jolidon was one of the first Romanian brands to be counterfeited abroad.
Corina Dumitrescu
Luxury nightwear and underwear maker ID Sarrieri was launched in 1992 by Iulia Dobrin as a brand keenly focused on the foreign market. Its merchandise is now present in over 25 countries and is known to have been worn by the likes of Nicole Kidman, Julianne Moore, Britney Spears, Cameron Diaz, Charlize Theron, Halle Berry and Cindy Crawford. An estimated 90 percent of income (according to media reports) is believed to come from beyond Romanian borders, in some 250 commercial centers. Back home the firm has only five stores, three in Bucharest, and one each in Cluj and Brasov.
A recent forecast from Cpp Luxury Industry Management Consultants predicts that the high-end market in Romania will grow in 2011, with the entrance of three major luxury players in Romania, through mono-brand stores, Gucci, Armani and Burberry. As a result, Cpp managing director Oliver Petcu expects the luxury market in Romania to register a 40 percent increase.
However, it seems that local brands are hankering after the already mature markets abroad. Textile manufacturer Jolidon specializes in lingerie and swimwear, and is now a famous name on the Romanian market, where it was started by Gabriel Carlig in Cluj, in 1993, and has since grown to reach around 3,000 employees in 2009.
Jolidon reportedly registered a EUR 24.2 million turnover in 2009, solely in Romania, a 12.5 percent decrease compared to 2008. At the end of 2009, the number of local stores fell from 90 to 85 in Romania. Now, as Olga Stanciu, deputy director at Jolidon, has told the press, the company is reliant on exports. 2010 was supposed to be the year in which the textile industry was to make a comeback – 2011 reports will show if this was so.
In 2009, the firm from Cluj extended its business to Ireland and Finland and secured clients in Dubai, Saudi Arabia, Qatar and South Korea, which added to its estimated 35 stores in Italy, two in Hungary and ten in France, show media reports. In 2006, Jolidon reportedly became the first Romanian brand counterfeited abroad, when Chinese lingerie bearing the Jolidon label began popping up around the world, a development which, although flattering, led to losses.
Musette sells luxury shoes and bags under the exclusive CristhelenB brand, the design of which is done in Italy. The business, owned by Cristina and Roberto Batlan, is estimated to be worth around EUR 6 million, after seeing a 20 percent yearly growth rate in the past four years. The brand has 12 stores in its home country, which, owner Cristina Batlan told media, are sufficient for "an oversaturated market" and has therefore decided to extend onto larger markets. In August, Musette products became available in Soho, Manhattan, in a franchise store, with its shoes and bags retailing at USD 100 to 350, according to the US press. For 2011 and beyond, Batlan told the press, she is preparing the opening of stores in Germany, Israel, Hungary and Austria. The brand's current strategy is to sell its products under the franchise system to many firms interested in its products.
Another big name in fashion, Irina Schrotter is a well-known local designer, who founded her first fashion house in 1990 and who currently owns a creative workshop, three clothes factories and eight stores bearing her name. The designer sells her trademark clothing in Canada, America, Brazil, England, France, Italy, Denmark, Russia, Ukraine, Greece, Japan, Saudi Arabia, Kuwait, Lebanon and now Switzerland, where the designer recently opened her first international store. Media reports indicate that the brand seems to be registering results above expectations, but it is too early to draw reliable conclusions.
Specialists give lowdown on Romanian brands' foreign mission
As all of the above brands rank themselves or some of their product ranges as "luxurious", BR asked specialists on the high-end market in Romania for their take. "The market for luxury goods is a highly competitive, marketing intensive, very volatile niche one. Current and mid-term domestic demand in Romania is not sufficient to feed the necessary growth in this market. The key challenge for such a strategy will be to avoid a copy-paste of successful results in one market onto another. What works in Romania might not work somewhere else and vice versa," warns consultant Michael Weiss of AT Kearney. More importantly, it seems that Romanians interested in luxury products have acquired the habit of going on their shopping sprees across Europe rather than buying from local stores.
Petcu expanded on the importance of history and tradition in the categorization of upmarket brands. "In Romania, these three brands are positioned as premium brands, as they are present in most general malls, at a relatively accessible price. The reasons why they cannot be ranked as luxury are their lack of history (heritage), relatively low level of creativity and innovation (none of these brands is recognized as creative), while the great majority are produced automatically (with the aid of machines)," explainedPetcu.
He cited the example of the lingerie firm. "ID Sarrieri has an international level of fame, the result of effective PR campaigns (global celebrities wearing the brand's products have constantly appeared in international fashion magazines), as well as an effective sales strategy that has managed to position the brand in some of the world's top department stores." Petcu said that in Romania, luxury products are in high demand, yet the local products in this category currently lack the creativity and heritage of the top international brands, and still suffer due to a somewhat unexplained "hostility to local products".
To achieve success abroad, Romanian firms need to work a little harder. Weiss adds: "New brands from Italy and France have the advantage that they can benefit from the decades of intensive marketing of these countries. Compared to this, a new label from Romania needs to invest significantly more to drum up similar awareness."