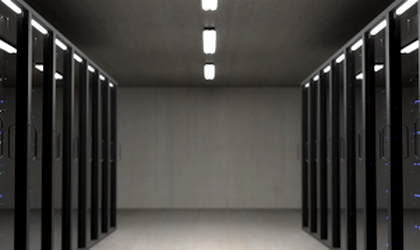 The cloud is an online service that keeps enormous amounts of data in data centers worldwide. And it's not just for storing music and photos. Cloud storage providers usually offer a lot more than just a way to back up your files. Businesses can also use cloud storage to store data for individual accounts, file sharing, collaboration, and integration with specific software solutions. The main bulk of cloud storage options is accessed via desktop, while the rest is accessible on mobile devices. Although storage providers are more and more moving towards a unified interface across all platforms, the distinction is still there: even in the cloud, you can still choose between various platforms and operations.
What Is Cloud Storage?
Cloud storage is a storage service that allows users to store data in a remote location via the Internet in the form of computer files. It often needs experts to set up and integrate a business's operations due to its complexity. The data specialists at https://dsstream.com/ suggest that a company can increase its revenue by utilizing cloud solutions by streamlining processes and accessing data anywhere. The files can be accessed on-demand, allowing the user to gain remote access to their files. There are three types of cloud storage:
Public: Amazon AWS, Google Cloud, Microsoft Azure are all examples of a public cloud service. It is where you can store your data off-premises and utilize their infrastructure rather than having to build your own.
Private: In contrast to public clouds, private clouds are shared by only one organization. Enterprises with highly regulated and high-value data requiring additional security, such as financial institutions, government agencies, or healthcare companies, use private clouds more frequently. An enterprise can implement a private cloud on-premises or by using a third-party vendor. 
Hybrid: Hybrid clouds combine the advantages of public and private clouds into a unique and robust enterprise-level cloud storage solution. A public and private cloud can be used together or independently, increasing flexibility. Businesses can use public clouds for some aspects of a business's work, but private clouds might be required for storing secure data that might be too sensitive to place in a public environment.
What Is Local Storage?
Local storage includes the type of storage mediums that you might use yourself. For example:
Hard Disk Drives(HDD).
Solid State Drives (SSD).
USB sticks.
SD Cards.
Tape (Old but still used as an archival medium).
Optical Disks.
While local storage has some advantages over cloud storage, such as having immediate access and being usable offline, cloud storage benefits increase each day and eventually render local storage obsolete. 
Advantages Of Cloud Vs. Local Storage
Your business goals determine the right technology choice for you, just as they do with any technology decision. Many businesses today prefer cloud storage over local storage because it is easy to deploy and manage. But what are these advantages?
Information Retrieval
Data retrieval is the process of retrieving the data that a user has requested. Usually, the process is performed by either requesting the data from a server or caching the information locally. The main advantage of cloud storage is that you can access this data from anywhere worldwide and anytime. This is a massive benefit over local storage because it allows businesses to operate at the speed they want. Although it is possible to create a networked local storage system via Network Attached Storage (NAS), you will need to update it and manage downtime constantly. 
For example, a NAS system will only have a certain amount of redundancy depending on its setup (Redundant Array of Inexpensive Disks or RAID). If something goes wrong, you will be left unable to access your data. On the other hand, cloud storage systems will have massive redundancy, and you will typically never even know if they are having server issues. 
Increased Collaboration
Teams can work together more efficiently when they have access to the same data and tools. Research has shown that more collaboration leads to better outcomes. That's because partnership combines the unique talents of many people into a single effort. It results in better ideas because it involves the diverse perspectives of individuals and groups with different backgrounds, specialties, and ways of thinking. More collaboration leads to better ideas because it involves the diverse perspectives of individuals and groups with different experiences, expertise, and ways of thinking.
Having the ability to work together on documents or other forms of information simultaneously is the magic of cloud collaboration. Cloud collaboration has the advantage of enabling people to collaborate and edit projects simultaneously from many different locations. The majority of cloud collaboration applications come with communication tools, accessibility features for limiting who can view and edit documents, and sharing tools that allow you to see who is working on the project with you.
Disaster Recovery
A business can rapidly restore its organization's critical systems after a disaster with the help of cloud disaster recovery, and you can access your systems remotely in a secure virtual environment. It can be time-consuming and costly to manage a secondary data center when disaster recovery is used traditionally. Due to its ability to eliminate traditional infrastructure and reduce downtime, cloud disaster recovery has revolutionized standard disaster recovery. 
Affordable Scalability
One of the most indispensable advantages cloud-based storage has over conventional local storage. You can choose who you want to start with and typically pay a monthly fee for the service. This means that if you are a small startup and only need a certain amount of space and have a limited budget, you can choose the option that fits your needs. Furthermore, as your business increases in size and capability, you can scale up the cloud solution as you see fit. When you compare this with local storage, it is almost impossible to scale up affordably. Aside from the fact that purchasing HDDs and SSDs is expensive, you will have drive failures to deal with and will inevitably need to upgrade them as they age. It isn't a feasible option for most businesses.
Cloud storage has changed the way businesses store and access their data. The advantages that it has over local storage are innumerable. From allowing enterprises to scale up affordably to increasing productivity via collaboration, it truly is the best choice.