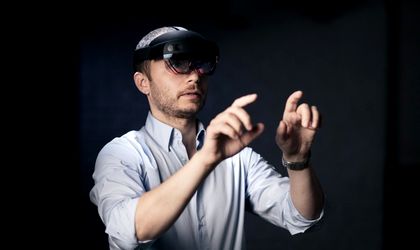 KIM, the Romanian software company, financed by investor Andrei Pitiș in 2021, recorded a 63% increase in business last year, compared to the similar period from 2020. In 2022, on its 10th anniversary, KIM begins negotiations to access a new round of financing and plans to launch a new product, which will facilitate digital transformation and process automation in as many businesses as possible, both financially and technologically.
The financial forecasts for the next 3 years place the company at revenues of over 10 million euros.
"In our 10 years of activity, we have built a solid foundation of the business, but I think that the year 2022 will be an important one in the company's history. We aim to launch a new automation product that will be easy to integrate and can be purchased based on a subscription. We will continue the direction to scale and deliver software solutions for business process automation on international markets. We are already in discussions and negotiations to attract a new round of financing, in order to increase our market share of the products we are currently developing", said Vicențiu Corbu, Founder and CEO of KIM.
In 2021, KIM has increased the level of standardization by 90% for all its products, which now integrate with the existing systems of the beneficiaries, thus being able to address all customers who already have such systems, without the need to change them. KIM automation solutions completely eliminate the process of manually entering data, while providing real-time visibility into your entire fieldwork.
"Driven by the pandemic, companies have discovered that automation can open up new horizons, new opportunities, and growth can be phenomenal. The new dynamic was an alarm signal to improve the efficiency of the businesses in order to cope with such shocks. For some companies, an automated planning can be vital in meeting new market demands. And KIM has managed to fill the gap between real-life processes and informational systems, through AI algorithms, mobile technologies, QR or NFC. We have automated field processes and synchronised the data collected with existing ERP systems. Thus, we can follow transparently and in real time the production and storage operations, the efficient use of personnel, equipment and materials, we recalculate and adjust the working times based on the real behaviours of the employees", added the entrepreneur Vicențiu Corbu
Milestones KIM in 10 years of activity:
In 2014 – the first implementation of a solution based on NFC technology in the oil and gas industry. Winning the Seal of Excellence in the European Union's Horizon 2020 program
Carrying out market research in order to develop their own software products
Development and launch of several products, 3 of which have a high degree of adoption
Participation in well-recognized national and international events (Hannover Messe, Demo Metal, Web Summit) to promote the new products.
8 production plants digitized, partnership with 6 multinationals and 20+ SMEs in Romania
Entering 5 European markets
Saving over 1 million hours of labor each year
Saving over 20,000 tons of materials
Reduction of the amount of raw material used in production processes by 20-40%
Andrei Pitiș became a shareholder, through Simple Capital and KIM achieved the transition to Product Development
Developed a coherent marketing strategy and successfully complete the rebranding process
Before starting his own business, Vicențiu Corbu was involved in a series of international IT projects, together with the French company Corobor Systems: implementation of the air traffic monitoring system in Vietnam, building a climatology system in Iran, and in Pakistan, development of a tsunami warning system.
The Romanian company KIM, founded in 2012 by Vicențiu Corbu, is specialized in providing software solutions for achieving digital transformation in the naval, oil and gas, logistics or production industries. Vicențiu Corbu, the Founder of KIM, has invested over 1 million euros in the last years in the development of his own software solutions that automate business processes in factories, corporations and SMEs.