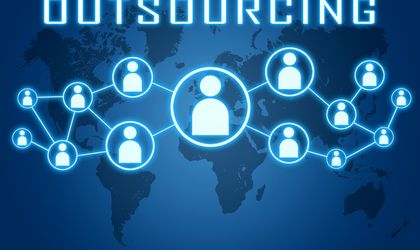 IT management can be a headache for small businesses. While your team might be able to cope with basic tech issues alone, any major problems can seriously disrupt your productivity and even threaten your livelihood. Last year, the government reported that some four in ten businesses recently suffered cyber security breaches or attacks.  
Outsourcing your IT to a third party is an effective way to solve many of these issues. At the same time, you'll need to do your research as you'll be putting a lot of trust in their competency. You'll still have some protection of course – if they slip up and leave you exposed, you could be entitled to make a no win no fee professional negligence claim.
But that's only a worst-case scenario. Here are some of the key benefits you can expect from outsourcing to a reputable IT firm.
They'll know what to do when disaster strikes
There are lots of IT tasks and problems that are simply best left to the experts. By outsourcing, you'll gain access to a superior level of knowledge than might already sit within your team.
This support can be especially beneficial if your company lacks the standing or work to attract reliable in-house IT professionals full-time. If a server goes down, data goes missing or your remote colleagues can't connect, they'll know exactly what to do.
You could save on costs
An obvious benefit of outsourcing IT is that you won't need to pay full or part-time wages to hire someone internally. But there are other potential savings to be had too.
Firstly, you won't need to pay for recruitment or costly training programs. Secondly, you could outsource on a project basis – rather than being tied into a long-term contract. And thirdly, you won't need to pay for the kind of equipment, hardware and software that IT companies offer.
You'll be free to focus on your business
Work-related stress, depression or anxiety has increased in recent years, and business owners are especially vulnerable to burnout. If you've already got enough on your plate, outsourcing IT could ease the load and free up time for what matters most to you.
That might mean focusing on your core business – or simply enjoying more time with friends and family outside of work.
They'll have up-to-date equipment and security
The world of technology moves fast, and most small businesses don't have the time, knowledge or budget to keep up. Hiring an IT company will give you reassurance that the latest productivity and security tools are at your disposal.
Most IT providers have partnerships and accreditations with leading technology providers, and it's a huge part of how they sell their services.
Could these benefits apply to your business?