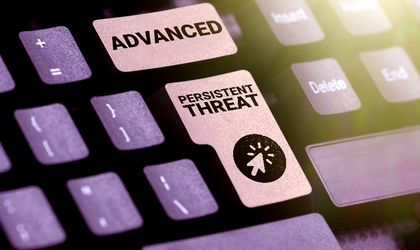 An Advanced Persistent Threat broadly refers to an attack campaign in which an unauthorized user gains access to a network, establishing a long-term, undetected presence and access to highly sensitive data. These threats are mostly targeted toward large enterprises and networks. Advanced persistent threats are generally focused on corporate espionage These are not spur-of-the-moment assaults but deliberate, researched, and carefully planned attacks.
A successful infiltration requires a lot of effort and resources, meaning the hackers only target high-authority organizations and are there to stay. Advanced persistent threats are known for their ability to fly under the radar and have cost many large companies their sensitive data. Advanced persistent threats are a global issue, and the respective protection market is expected to generate a $30,862.30 million revenue over the next eight years, growing at 20.49% CAGR. 
APT Attack Stages
The perpetrators are professional, experienced cybersecurity specialists and are often sponsored by the government for cyber warfare. So in every manner, they mean war. These well-executed, high-level attacks are carried out in three stages, as explained below.
1. Penetration
The target is already chosen and thoroughly studied. Further reconnaissance allows the attackers to know the victim's security defenses and signatures. The next step is to invade the target. 
 

 
Attackers uncover gaps or vulnerable spots, including a network resource, a web system, or an employee. In such attacks, traditional scanning techniques are out of the question as the purpose is to be undetected. Instead, the perpetrators make use of automatic tools having exploit modules.
The attackers often use social engineering techniques such as phishing, i.e., malicious email attachments or URLs, to infiltrate the system. Other methods may include using malware, zero-day software, or application vulnerabilities. This compromises the network.
To create a security breach, attackers use the installed malware, spear phishing, or DDoS attack to create false traffic and weaken the network. The perpetrators then create tunnels and backdoors to explore the system covertly. Backdoors allow for full control over the compromised system. An example of a backdoor is a Trojan disguised as legitimate software.
2. Lateral Movement 
Traffic redirection and repeatedly changing IP addresses help the perpetrators maintain stealth mode. Once inside the target system, the threat actors use the "pass the hash" technique or exploit other system vulnerabilities discovered to gain higher access and control. This important milestone establishes an outbound connection to their C&C system (Command and Control).
This control allows the attackers to move around the computer at their will and access other areas of the network, including servers. Once communication with the C&C system and the compromised infrastructure is established, uninterrupted network access is required. To achieve this persistent network access, the attackers move laterally within the network. 
Once they have explored the network, the data confiscation begins. Attackers identify critical information assets and transfer them to a safe location within the system.  Attackers hide their activity using advanced malware techniques, including code ciphering, rewriting, or obfuscation.
The lateral movement enables access to highly sensitive information – the company's prized possessions. This domination over data allows for massive damage to the organization.
Depending on the intent of the attacks, the data can be sold in the black market, resulting in product line sabotage, manipulation, data market leak, or just damage and disruption.
3. Exfiltration
Proceeding lateral movement, the attackers cluster, cypher, and compress the data for a successful exfiltration. Data exfiltration resembles the natural data flow of an enterprise, making it highly difficult for IT security to detect. 
Many tools are used for data transfer, including ZXProxy, LSB-Steganography, and Lx77. Often, a "white noise attack," such as a DDoS attack, is conducted to create a  diversion while the data is extracted. Once the goal is accomplished, the perpetrators leave and cover their tracks, removing any forensic evidence of the data transfer. One primary hazard of such attacks is that the threat vanishes out of thin air even after discovery.
Hackers often leave a hidden backdoor, allowing them to continuously return and steal data.
How does APT differ from standard attacks?
APT is not your typical "in-and-out" invasion. They are many ways they differ from the standard attacks:
The hackers are groups of advanced hackers with resources.
The invasion is much more robust and complex.
The attacks are aimed at government and commercial organizations.
The attacks involve repeated undetected penetration attempts.
Aim to invade the entire network instead of a certain port or server.
These infiltrations allow for competitive and strategic advances.
More organizations are moving towards cloud platforms. Each and every infrastructure is vulnerable to such attacks and invasions. Just like humans, computers are flawed and likely to trust invaders disguised as "trustworthy." However, there are some approaches that can help make your system less likely to be perpetrated. To understand them, you must first understand what is Zero Trust edge. 
What is Zero Trust edge (ZTE)
Zero Trust Edge is a security architecture that connects networking technologies to security technologies to spread the usage of Zero Trust principles. ZTE applies ZTNA (Zero Trust Network Access) principles so offices and cloud users can connect to the internet in a secure manner. Zero Trust is a security strategy having three major models.
Never Trust, Always Verify 
Anytime any application or user grants new access, it should be rigorously verified for authentication.
Implement Least Privilege
Applications and users should be granted the minimum required access to proficiently carry out their regular tasks.
Assume Breach 
This is similar to the concept of a fire drill. This model allows the teams to be aware of the worst-case scenarios so they are well-practiced and respond quickly when an attack does occur.
Protect Yourself
There are many ways to protect your system and network from malicious intent.
Keeping your computers up to date and completely patched is a great way to seal any compromises in the system. 
Regular traffic monitoring will prevent the creation of backdoors.
Remove any suspicious files or applications if you come across them as soon as possible.
Employee training is necessary for making them aware of network security threats and vulnerabilities and how they play their part in keeping company data safe. 
Only provide access to authenticated users and apply two-factor authentication methods.
Avoid "piggy-backing" by encrypting online connections.
Conclusion
No operation is safe. Recent reports highlighted an increase in crypto-virus attacks with a 37.5% rise in Windows malware. As it appears from the name, Advanced Persistent Threat is a structured, advanced cyber attack. APTs are complex and differ from traditional cyber attacks 
These malicious attacks are mapped to achieve a specific purpose, such as theft of intellectual property, financial leverage, and blackmailing. Traditional cyber defenses such as firewalls and antivirus are not much help in such attacks. However, many tools and practices may allow you to detect these invasions and protect your systems.
Photo: dreamstime.com