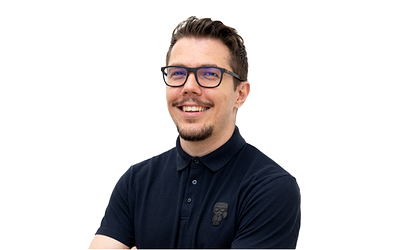 WellCode, a provider of software development courses and mentoring services, based in Cluj-Napoca, launches, in partnership with Banca Transilvania, a solution to finance IT training, with the help of a study credit, accessible to students who want to pursue a career as a software developer but do not have the financial resources to cover the courses.
The partnership, which will be in force until the beginning of 2023, provides the granting by Banca Transilvania of a study credit to those who want to follow the mentoring programme launched by WellCode, at the end of which they will become junior software developers and can be hired with monthly salaries of up to 5,000 lei. For pupils and students interested in following the WellCode programme, the funding solution can be accessed through parents.
"The first step for someone interested in accessing the funding solution is a free consultation session with our team for a discussion about their career plans to see if our mentoring programme is right for the candidate. The candidate is then referred to Banca Transilvania where they are assessed to see if they are eligible and if so, they get the loan, come back to us and we start the job together. We encourage trainees to consider a down payment for the course, from their own sources, so that the credit taken out is lower. The pre-payment can be an additional incentive for learners," said Petru Trîmbițaș, founder of WellCode.
WellCode can accept 20-30 trainees per month into the mentoring programme by accessing this funding solution. In order to access the loan, the client must have a BT account or, if they do not have one, agree to open one at the time of applying for funding.
"By launching this financing solution in partnership with Banca Transilvania, we aim to reach people with financial situations that do not allow them to invest in their professional development, even though they want to make a change in their career, earn better and have a prosperous life. For example, after graduating from the WellCode mentoring programme, our trainees can immediately get a job as a junior software developer, a position that pays between 3,000 and 5,000 lei. The prospects in the software development field are extraordinary, so a WellCode graduate will quickly evolve both professionally and financially, and can easily repay the study credit earlier than the due date", explained Petru Trîmbițaș.
More details about the financing solution offered by WellCode in partnership with Banca Transilvania can be found at www.wellcode.ro.