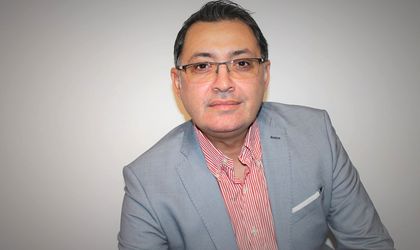 The founders of Ziora, an online platform for business administration and appointment management, aim to attract 5,000 family doctors and medical practices this year, this step being part of the strategy to become the leading business management solution in the medical and automotive segments.
Ziora is a software dedicated to business administration and is used mainly by beauty salons, wellness and SPA, medical, dental, or psychotherapy offices, sports clubs, law firms, and car services.
The platform dedicated to the medical segment was launched at the end of last year. Clients in this field are mainly neurology, cardiology, and psychotherapy clinics. In Romania, in 2019, there were approximately 15,000 dentists, 12,000 medical offices, and 11,000 family doctors, according to data from the National Institute of Statistics.
A platform for promoting the doctors. 250,000 medical appointments in 2021
In less than a month, Ziora will launch the first medical beauty and medical portal in Romania – with its help, specialists in these fields will benefit from free promotion to increase their patient and client base.
The management expects that in 2021 approximately 250,000 appointments will be created through Ziora, in the medical field.
In fact, in December 2020, Ziora launched a campaign that offered free access until the end of March to medical clinics that perform tests to determine infection with Covid-19 (the new Coronavirus). Thus, individual customers can schedule online, quickly, without waiting in the call center.
Target: Revenues of 3.6 million euros in 2023. International expansion since 2022
"Many of us have waited at least once for a long time, sometimes even 20 minutes, for a call center operator to schedule us at the desired medical consultation. Ziora is a useful tool for both consumer clients, helping them to easily schedule to the desired doctor. Still, it is especially a tool that can redefine the way a business is managed that works with many patients, clients, partners", said Marius Chiriță, co-founder of Ziora Business IT. This company developed the Ziora application.
The founders of Ziora want this year to reach a turnover of one million euros, and in 2023 3.6 million euros. They also plan to expand in Hungary in 2022 and France in 2023.
The company was recently listed on SeedBlink, the largest equity crowdfunding platform in Southeast Europe, in a round of financing of 140,000 euros, for which the company is selling 10% of the capital. The company is listed until April 3 and has already raised 60,000 euros. The amount is necessary for marketing, team development, and the expansion of medical, car, and beauty verticals nationally and internationally. Entrepreneurs are also discussing with an investment fund that is looking into joining the business to accelerate growth abroad.
The clients in the beauty area, the most numerous
Most of Ziora's clients are in the field of beauty: beauty salons, spa & wellness centers, body remodeling centers, profile academies, freelancers, distributors, and product suppliers.
The founders of Ziora estimate that this year over 250,000 appointments will be created for the beauty segment. Also, entrepreneurs want to collaborate with 20% of the beauty & wellness market in 2022 and reach revenues of 2.6 million euros in this segment.
The application is available in the Play Store (for Android devices), but Ziora is recommended for use in the desktop version, as a reception software, due to its complexity.
Among the services offered by the platform are: customized site (with an e-commerce component) for each customer; an integrated module for online programming synchronized in the application calendar; direct communication between suppliers and customers; scheduling multiple services within the same subscription; reminder (SMS); management of both staff and products; notification for important events (recurring, client birthday, no-show), sale of products both directly from the application and their order at the time of appointment to pick them up from the salon. Before the appointment date, Ziora sends customers an SMS and/or a reminder email to increase the attendance rate.
The application was developed by Marius Chiriță, Irinel Bîrsan and Cătălin Bălinișteanu. In 2020, Silviu Chiriță and Lucian Rotar joined the company. Silviu Chiriță is a senior financial analyst with experience in asset management, advisory, and private equity, and Lucian Rotar is a serial entrepreneur and investor in the TechAngels community, with over 20 years of experience in the IT&C field, both in the country and abroad.
Ziora is a solution that answers the five fundamental problems of efficient business management: scheduling management, marketing, and customer communication, direct connection with suppliers and access to dedicated offers, financial management to increase business profitability and direct promotion by offering a personalized site. The application is used for online appointments in beauty salons or SPA type, gyms, medical, dental, or psychotherapy offices, law firms, notaries, and car services. The management estimates that this year more than 250,000 medical appointments will be created through the application.