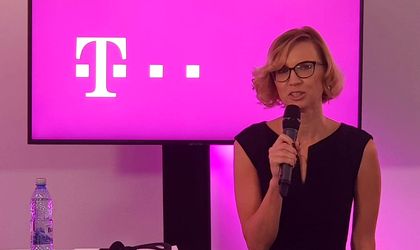 Telekom Romania Mobile Communications enters the winter competition in the telecommunications market with a new position and promise based on what customers want. Telekom Mobile's new approach is based on customer-centric thinking – and nothing else – starting from the basic needs and their highest expectations and dissatisfactions when it comes to mobile services:
Honesty, transparency, simplicity and the quality of the promised services: these are the most important things that Romanians expect from their mobile phone providers. And Telekom will make every effort to give them the mobile experience they want, simpler and fair. Unlimited offers and communication with clear prices, without restrictions or hidden costs.
Customers demand that their mobile service provider takes care of them, respect them and appreciate them for their loyalty. Sometimes they are unhappy because of the incapacity to negotiate a better offer, better suited to their needs, and that they receive more expensive offers than those they see on TV in advertising campaigns dedicated mainly to attracting new customers. Therefore, Telekom Mobile offers access to current customers to the same aggressive offers available until now only for new customers, and the offers are valid for both individuals and legal entities.
Disruptor on the market, caretaking with customers
The promise of the new Telekom Mobile brand is "Mobile as you want. Simple and fair." and puts the customer at the heart of all the company's initiatives, which will have to constantly answer the question: what can we do differently to live up to customer expectations? What can we change to convince more and more Romanians to join us?
And, as a mobile phone company competing against convergent players, the new Telekom Mobile has the advantage of being able to make these changes quickly and implement its new strategy.
"We care for our customers, and we put their interests first. That's why we strive to provide them with the mobile experience they want. This means giving them unlimited mobility to stay connected anywhere and anytime, on any device, in a seamless and carefree way. And, equally important, we value their trust and we strive to earn it by being honest, fair and keeping our promises", said Dina Tsybulskaya, Chief Executive Officer, Telekom Romania Mobile Communications S.A.
Telekom Mobile takes the first step to abolish the gap between attraction offers for new clients and retention offers for current subscribers.
"One of the biggest wishes of the Romanian customers is to get fair treatment from their telecommunications operators and to have smooth access to the most attractive promotions. We are glad that today we can fulfil this wish to everybody, be it our current subscribers who will choose for prolonging their subscription or port in their number from another network", said Andreea Cramer, Chief Commercial Officer, Telekom Romania Mobile Communications S.A.
We promised, we deliver: simple offers, with clear rates, with unlimited net, with phones included
The new winter offer, valid until January 15, 2022, is based on two simple and advantageous subscriptions, available for both individuals and legal entities, current or new customers:
Subscription at 6 euros per month, with unlimited national data, minutes and SMS and without a mandatory contractual period.
Offer with phone included, at 13 euros per month, with smartphones such as Samsung Galaxy A32, Xiaomi Redmi Note 10s, OppoA74 included at no additional cost with a subscription package with unlimited national data, unlimited minutes and SMS in national networks and roaming in the SEE, plus 200 international minutes in the SEE and Zone 1.
Moreover, the Black Friday offer, available between November 19 and December 5, will be dedicated exclusively to existing Telekom Mobile customers who want to renew their subscription or purchase another subscription, offering them substantial discounts for top smartphones, as well as unlimited benefits – all together with the tariff plan at 15 euro per month. Among the phones in the Black Friday offer there are Samsung Galaxy A52 at 129 euros, Xiaomi 11T at 259 euros, Samsung Galaxy S21 at 459 euros and many others.