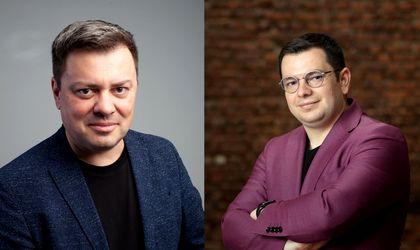 Softbinator Technologie, a Romanian software development company, specialized in the design, development, and launch of innovative products with local and international clients, posts a consolidated turnover of RON 19.1 million in 2021, a gross profit of RON 4.7 million and net profit of RON 3.3 million.
"In 2021, we were extremely active in expanding our expertise and customer portfolio by acquiring stakes in technology companies such as TechMind, Ixperi, WiseUp, and Crave. Last year we doubled the number of recurring clients, and we intensified the sales in the USA, Israel, and Western Europe, the most important markets in which we operate. Thus, four years after the company's launch, we have registered an accelerated growth every year, crowned by listing on the Bucharest Stock Exchange. With well-known Romanian entrepreneurs, such as Andrei Pitiș and Andrei Cionca, we will continue to develop our business in 2022. We are an IT company that has already gone beyond patterns of traditional outsourcing. We focus on developing products and providing complete services to our clients – consulting, UI/UX design, development, and testing. This approach has brought us recurring clients and taken us out of the area of ​​limited-term, delivered, and turnkey projects. We are thrilled about what 2022 has in store for us and will make every effort to deliver the promised results to our shareholders," stated Daniel Ilinca, founder and CEO of Softbinator Technologies.
At the individual level, in 2021, Softbinator Technologies' revenues increased by 34%, reaching 16.7 million lei, by approximately 0.5 million lei over the budget presented by the company in the listing memorandum. The main contribution to the net turnover was custom software development, which brought 14.5 million lei in 2021. The rest of the revenues came from related services, such as tech training, software consulting services, SMS sales, and BPO services.
In 2021, the company consolidated and attracted large clients with high upselling potential in its portfolio. Softbinator Technologies added nine new recurring clients to its portfolio and 11 new recurring clients through WiseUp and Ixperi. The company's clients include UiPath, Google, 888, or Porsche.
Over the past year, the company has expanded its DevOps team to launch a new mass migration application service to the cloud. It has also developed and continues to build its product this year too – Softbinator Magic Stack – a suite of libraries and components built and maintained by the company, through which client solutions are developed faster and more secure. This type of product can only be found at major global software vendors, such as IBM and Accenture.
"I am impressed by the energy and enthusiasm of the whole team. Although the world continues to face challenges, this has not slowed us down, and we stayed focused on our clients' path, modernizing their applications by developing cutting-edge technology. Softbinator is excellently positioned to deliver on the promise of upgrading the future with state-of-the-art technologies, focusing on scaling and the depth of software innovation. In this regard, I support the initiative to build the first Innovation Board of a listed technology company in Romania. This board will consist of experts in the field, university professors and researchers, to identify innovative ideas and products in their earliest stages," stated Andrei Pitiș, President of the Board of Directors, Softbinator Technologies.
Regarding the plans for 2022, Softbinator Technologies will open an office in Silicon Valley, USA, this year and strengthen its partnerships in Israel, a market in which technology has already exceeded the 20% contribution to GDP. There are more unicorn and technology companies listed on the US stock exchange in this market than in all Western Europe combined. The company will continue to be active in the M&A field and aims to carry out two such transactions amid the growing interest of the companies with which it is already in talks.
Starting with 2022, Softbinator Technologies has a business development department dedicated to the blockchain field, through which it aims to generate revenues that represent at least 10% of the turnover from blockchain solutions. Considering that the blockchain universe, especially the crypto area, is mainly financed with cryptocurrencies, Softbinator Technologies aims to be among the first blockchain providers to accept payment with such coins (stable coins).
Softbinator Technologies listed on the AeRO market of the Bucharest Stock Exchange on December 17, 2021, and is traded under the CODE ticker. The company has a market capitalization of over 70 million lei.