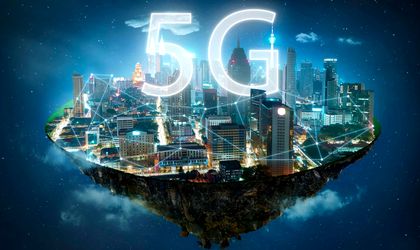 The adoption of the 5G Law in its current form could cost the Romanian telecommunications industry between 2,7 and 4,2 billion euros in the next 10 years, according to the report issued by the law firm Dentons, one of the largest in the world, and the consulting firm Audytel. This would be a direct consequence of the forced replacement of network equipment, as a result of using political criteria instead of technical ones in the 5G draft law to select 5G equipment vendors.
Delays in the launch of 5G, limited availability of new technologies in Romania, higher prices for subscribers and losses of several billion are also among the effects of the adoption in the current form of the Bill under debate in Parliament, in the emergency procedure.
The draft law proposes significant changes in the current regulatory framework. A major change is the introduction of risk assessments for software or hardware providers, relevant for national cyber security and, implicitly, for national security as a whole. According to the report's authors, there are serious concerns about the subjective way in which these assessments will be made. Specifically, arbitrary administrative measures could be taken to prohibit certain suppliers (most likely from outside the EU and outside NATO), based on political criteria rather than technical, from delivering any equipment to operators on the Romanian market.
Another direct effect of adopting the 5G draft law in the current form would be a 20% increase in the prices of equipment provided by other manufacturers, due to low competitive pressure, as well as a delay in the implementation of 5G networks of 14 months, compared to the baseline scenario. At the macroeconomic level, these delays can translate into lower potential for GDP growth.
On the other hand, the activity of network operators in Romania would be negatively affected by the need to force the replacement of all their current equipment in just 5 years, attracting costs of approx. 735 million euros in Capex (purchase of new equipment) and Opex (replacement of services). Moreover, Romanian mobile operators would pay an additional approximately 96 million euros for the increased energy consumption of agreed devices.
Mobile operators could also be affected both in terms of rising costs (the most important of which is the increase in the price of 5G RAN equipment and the exchange of basic network equipment) and the decrease in revenue. The consequence for Romanian consumers would be, most likely, the increase of costs for the use of telecommunications services.
The conclusions of the Dentons and Audytel experts are that, from a purely economic point of view, there is no justification for adopting in the current form a Bill that seems to have a negative impact on the economy as a whole.