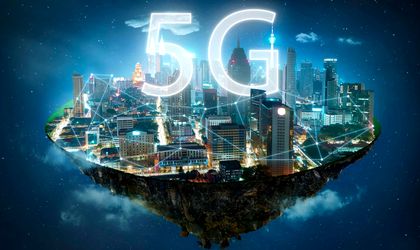 The Finnish Transport and Communications Agency (TRAFICOM) has announced the entry into force of a regulation on telecommunications networks which provides a more detailed technical definition of the essential elements of the telecommunications network, those key functions and measures that control or guide access and traffic network in an essential way.
Through the new regulation, TRAFICOM emphasizes that it will continue to monitor technical development in this area and that RAN is not a critical element for the moment. The Network Security Advisory Board will play a key role in Finland in the coming period, as it has an obligation to monitor future progress on network security and to make recommendations to TRAFICOM in order to update existing regulations.
The Regulation includes a technology-neutral general definition of the essential elements of the communications network, as well as specifications for the latest mobile network technologies, in particular 4G and 5G networks. It was developed based on ETSI standards and 3GPP technical specifications. For Romania, the regulation recently published by the Finnish Transport and Communications Agency is a model for drafting legislation on the implementation of future 5G networks, due to the included criteria and technical specifications. It also provides for obligations for telecom companies and dedicated network operators to identify and document the essential elements of communications networks, as well as the components of communications networks and services used within them.
The regulation also guides telecommunications companies and dedicated network operators in the field of application in network design, the purchase of network equipment, and the construction, maintenance and management of networks. This provision promotes national security and information security in communication networks.
The purpose of regulating the essential elements of the communications network is to ensure the security of communications networks from the perspective of national security. The regulation also seeks to take into account the EU's common approach to security concerns related to 5G networks.
The solutions offered by Huawei were also widespread among operators in Finland due to the optimal cost-performance ratio. Following the questioning of the use of this equipment, the section of the Communications Services Act, which came into force earlier this year, provides that a communications network device may not be used in essential parts of the public communications network unless there are serious grounds for suspecting that its use would endanger national security or national defense. In this context, foreign intelligence services and various forms of harassment are mentioned.
Therefore, compared to the draft 5G law in Romania, the recent regulation issued by the Finnish Transport and Communications Agency (TRAFICOM) includes numerous criteria and technical specifications that both 5G equipment and technology providers and telecom operators will have to meet, without excluding any of the suppliers in the market.