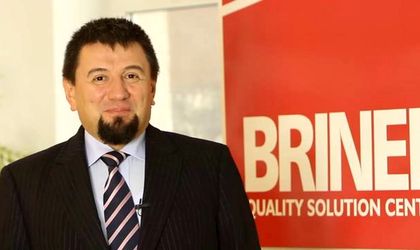 Net Brinel, one of the most important providers of IT solutions and services on the Romanian market, owned by entrepreneur Marcel Borodi, will be taken over by French group SNEF after the transaction is approved by the Competition Council. The institution told Business Review that it had received the approval request, while Net Brinel's founder told BR that he will remain the CEO and shareholder of the company after the takeover. 
"I have a confidentiality agreement with the French company. We have to wait for the Competition Council's approval. I will not leave the company, I'll stay on as CEO and shareholder," Marcel Borodi told BR.
Brinel entered the market in 1991 in Cluj-Napoca and has since become one of the main Romanian integrators of IT systems.
Net Brinel, part of the Brinel group, had a turnover of RON 159.2 million, a 30.7 percent growth compared to the previous year. Its net profit reached RON 5.3 million – 11.5 percent higher than in 2016.
The company employed 113 people at the end of 2017 and had total debts of RON 45.8 million (22.8 percent higher than the previous year).
Net Brinel's shareholders are Finactiv SRL – 35.01 percent; Inovez SRL – 35.01 percent; Marcel Borodi – 15.15 percent and Sorina Borodi – 14.81 percent.
SNEF group has its headquarters in Marseille and operates in Africa, Eastern Europe and South America, in sectors like energy, maritime, industrial and tertiary infrastructures, nuclear and telecommunications, with a total of around 9,000 employees and annual revenues of over EUR 900 million.