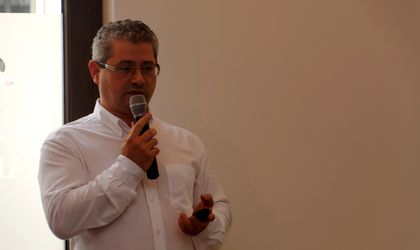 Romanian system integrator and software developer Maguay has just announced last week MyWay Ultrabook, the first Romanian range of configurable ultrabooks, as well as new gaming solutions. Eduard Pughin operations manager in Maguay tells BR more about this new line.

What countries do you plan to export the new range of Maguay products to?
The simplest option would be to approach countries around Romania: the former Yugoslavia, Hungary, the Republic of Moldova and Bulgaria. The distance is very important as we are currently in the process of building a network of technical support partners. What needs to be done is also to define and finalize the products since at the moment only one of the presented models of ultrabooks is already on the market: I am referring to U1401i, which we presented as the cheapest on the market at USD 510 (no VAT) for the basic configuration. Maguay posted a turnover of EUR 14 million in 2011.
Where does Maguay assemble these products?
These products are made by us, as are all our systems. We assemble limited series right at our headquarters or subsidiaries. Outside the projects, we deliver built to order: the client orders and we execute it. We don't produce for stock; we only have the components. The components are imported and are probably produced in Asia, in Thailand, China and Taiwan. 95 percent of the entire IT production worldwide is done there. For bigger projects, we have a big assembly warehouse that we use in partnership with an electronic plant located in Alexandria. In Romania there are a lot of former plants with personnel with knowledge of working with electronic equipment. This story about many of the warehouses having been built for assembling computers is just a story, because in order to be modern and efficient, one does not need huge spaces and you need not build something for potential projects. You can just use what already exists.
What has your experience on the public sector been? 
Quite recently we won a public auction to deliver 150 notebooks at the Court of Accounts. My colleague who went there to take charge of the contract was told straight: "Let us not beat around the bush. We don't really like you and you should not have been the winners." But we signed a contract, and the law is the law.
otilia.haraga@business-review.ro