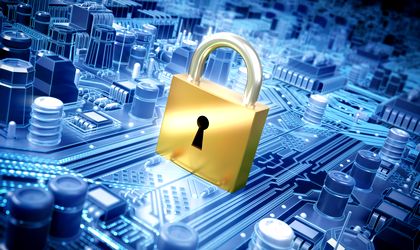 Global companies will spend up to 26 percent more for cybersecurity in 2018, as the average cost of a data  breach is now up to USD 1.23 million for large companies (up 24 percent from 2017) and USD 120,000 for small and medium businesses (up 36 percent from 2017), according to Kaspersky Lab's annual Corporate IT Security Risks survey.
The survey shows that in North America, the average cost of a data breach for an enterprise has reached USD 1.6 million (up 23 percent from 2017) on average, and that it is the most expensive location for an SME to suffer a data breach compared to all seven regions in the study.
IT security budgets are growing, meaning that big companies are spending almost a third of their IT budget on cybersecurity (USD 8.9 million on average), redefining the stratefic role of corporate data protection. For SMEs, the average value allocated to cybersecurity is USD 246,000, or 23 percent of the overall IT budget.
The research found that the top three motivations for investing in IT security are increased complexity of IT infrastructure (34 percent), to improve the level of specialist security expertise (34 percent) and top management wanting to improve defenses (29 percent).
The combination of these factors shows how businesses are feeling the impact of IT security and illustrates the scale of the challenges they are facing, as they battle to stay secure among digital transformations, new regulations and an evolving cyberthreat landscape.
According to the report, safeguarding data in the cloud is continuing to present new challenges for businesses, with the most expensive cybersecurity incidents over the past year related to cloud environments and data protection. For SMEs, the most expensive cybersecurity incidents globally were related to IT infrastructure hosted by a third party, which cost USD 179,000 on average. For large enterprises, the expense was related to targeted attacks, costing USD 1.64 million on average.