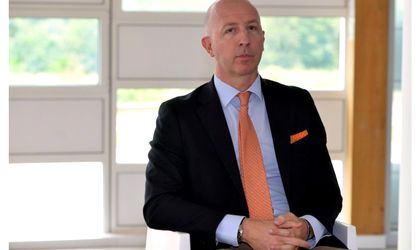 Nowadays, digitalisation affects all types of companies, even small ones, and this exposes them to cyber incidents, that can have major consequences in both economic and reputational aspects. Kaspersky has always been sensitive to their security, and thanks to its participation in GEIGER, a project co-funded by the European Commission, it has enhanced its two gamification solutions, which are now ready for use.
The two toolkits are respectively Kaspersky Interactive Protection Simulation, which now encompasses a new scenario to help also small and micro enterprise to recognise dangers, and Cyber Safety Management Games, which measures the level of cybersecurity of all employees and provides essential information and skills to maintain a safe working environment.
Kaspersky is one of the 18 organisations involved in the consortium that developed the innovative GEIGER1 project. Started in June 2020 as part of HORIZON 2020, a programme promoted by the European Commission to financially support Research and Innovation projects, GEIGER aims to provide toolkits to evaluate the level of cybersecurity of micro and small enterprises (MSEs) and increase their awareness of data protection and privacy, thanks to specific training tool. It is addressed to three different types of companies:
Digitally Dependent: companies that employ market software tools (Whatsapp, Instagram, Facebook and other apps) to run their business without technical expertise;
Digitally-based: companies that leverage tailor-made software for business;
Digital Enabler: small IT start-ups that provide products, solutions and services to extremely vertical market niches.
With its expertise in cybersecurity, Kaspersky ensures the identification of threats to the mobile devices of the small and micro enterprises involved in the project through the integration of the Kaspersky Mobile Security Software Development Kit (KMS SDK) into the GEIGER Toolbox, which enables MSEs to evaluate their own risk level in terms of digital security and data protection.
Moreover, Kaspersky is in charge of security training and is responsible for the "Gamified Educational Contents" section of the project. Due to the cooperation with the Swiss National CERT (NCSC) as Advisory Board Member, GEIGER drew up a Syllabus for Certified Security Defenders, trainees who attended a 40-hour training course on cybersecurity topics surveyed by CERT and implemented with the help of the FHNW University of Applied Sciences and Arts Northwestern Switzerland. The pilot programme was developed in Switzerland with the BBB vocational school (Berufsfachschule Baden) and the association of small and medium-sized enterprises SKV (Schweizerischer KMU Verband), in Netherlands with the Association of Accountants SRA (Samenwerkende Registeraccountantants en Accountants-Administratieconsulenten), in Romania with the start-up and innovation hub CLUJ IT and coordinated by the University of Education Freiburg (Pädagogische Hochschule Freiburg).
"Once having completed the training, the so-called Security Defenders certified by GEIGER act as "ambassadors" by spreading the acquired knowledge to the companies they work with by using two gamification solutions Kaspersky Interactive Protection Simulation and Cyber Safety Management Games. This approach is particularly important for small and micro businesses, which lack experienced staff or resources to run an efficient cybersecurity awareness programme", commented Cesare D'Angelo, General Manager Italy at Kaspersky.
Addressed to those who deal with cybersecurity on a daily basis, Kaspersky Interactive Protection Simulation helps Certified Security Defenders to recognise the dangers affecting small and micro businesses, better understand cybercrime and its possible implications thanks to a map, which simulates different work environments, from a hairdresser's and a gym that manage bookings via app, up to a medical statistics service and an accountant's association that handle sensitive user data.
Cyber Safety Management Games* is an online-solution that uses two different maps to measure the level of cybersecurity of all employees and provides essential information and skills to maintain a safe working environment. The first map replicates a home environment with 12 zones, some areas exposed to threats and some others not, the student's task is to understand whether they are safe. At the end, they draw up a report for each threat – from phishing to handling sensitive information – which is given a score to see if the owner or employees are aware of what they are doing. On the other hand, the second map pictures an Internet café with a focus on the digital tools made available to customers. The aim is to make owners and employees understand what threats, such as an insecure Wi-Fi connection, their system may convey both for the business itself and its customers.
"Those who use digital tools for their business must also be concerned with aspects relating to cybersecurity. Cyber threats are difficult to detect without proper tools and most of the incidents can be attributed to human error", said Dr. Bernd Remmele, Research Associate and Data Protection Officer at Pädagogische Hochschule Freiburg – University of Education and coordinator of the GEIGER Security Defenders education program. "Thanks to the GEIGER project, small and micro enterprises will be able to understand and know what are the threats that can damage their business. GEIGER training courses will support them in making conscious and informed decisions on security matters".
The GEIGER Beta version is now available for Android (and soon for Windows and iOS). It can be downloaded for free from www.cyber-geiger.eu. Any owner or employee of a small business can enroll in the GEIGER beta trial now, start improving their cybersecurity, give feedback, and benefit from the discount for beta testers for future versions of the GEIGER solution.