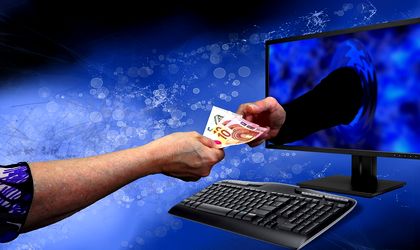 Romania's IT industry ranks first among the most profitable investment for local US companies, with a combined net profit for leading companies including international giants such as Microsoft, Stefanini, Amazon, or Adobe of over EUR 25.8 million, according to KeysFin's analysis.
The net profit, however, represents about 7.5 percent of the total turnover of about EUR 347 million made by IT&C companies in 2017 and about 34 percent of the total profit of US companies present in the region, worth EUR 76 million.
"The IT sector in Romania has been booming in recent years, and US companies, globally recognized for their rapid ability to see business opportunities, have contributed greatly to this success. We're beginning to see the results of their strategy to co-opt Romanian employees into large-scale projects, but we believe that the potential of this industry has not yet been reached, so the coming years will certainly bring higher returns on US investments in Romania in the IT sector," said Roxana Popescu, the Managing Director of KeysFin.
The total turnover of companies directly controlled mostly by investors in the United States was approximately EUR 1.4 billion in 2017, which means that the IT industry also accounts for about 30 percent of total direct investment by American companies present in Romania.
The growing importance of the IT sector can also be correlated with the recent qualitative study by AmCham among its members, according to which US investors believe they perform in Romania thanks to digital infrastructure (52 percent) and human capital (50 percent).
Trade industry attracts more American investors
The top of the largest American direct-ownership companies, based on 2017 turnover, consists of Cargill Agriculture SRL (EUR 490.2 million), Mars Romania SRL (EUR 108 million) and Microsoft Romania LLC ( EUR 69 million). American business-to-business firms dominate the top according to local turnover, accounting for about 50 percent of the total turnover of directly controlled companies, mostly US investors (EUR 685.8 million, 48.3 percent of the total).
The net profit of the majority-US direct-equity companies was nearly EUR 76 million, with the most profitable sectors being IT&C, trade and professional activities, which together generated net profits of nearly EUR 50 million (65 percent of the total).
According to the methodology of the National Bank of Romania, the average increase of foreign direct investments in Romania reached 77 percent compared to 2007, the year the country joined the EU, to EUR 75.9 billion in 2017, and 91 percent of the amounts in the United States, slightly over EUR 1.1 billion in the same period.
Moreover, according to the National Institute of Statistics, the United States is the 13th state by value in Romania's exports, with an accession advance of almost 123 percent (more than doubling), to EUR 1.3 billion in 2018. Imports from the United States have also increased by 30 percent compared to 2007 to almost 900 million in 2018.
The correlation of these data shows that Romania recorded a trade surplus of EUR 432 million in comparison with the United States in 2018, being the fifth largest country with which Romania is registering surpluses, after the UK, France, Egypt and Norway.
Impact of direct investments of US companies in the local economy
According to data published by companies at the Ministry of Public Finance, out of over 1,700 companies with US shareholders, about 930 have a direct, majority share (over 50 percent). From a territorial perspective, most American companies prefer Bucharest, where they have a turnover of over EUR 1 billion (72 percent of the total), followed by Cluj (EUR 122 million, 8.6 percent of the total) and Ilfov County (EUR 65 million euros, 4.6 percent of the total).
Companies controlled by US investors had over 14,400 employees in 2017, and staff costs amounted to EUR 352.6 million in the same year. The average cost per employee was EUR 24,400, while average productivity per employee was EUR 98,500 (cost/productivity ratio of 24.8 percent) in 2017.
When it comes to taxes paid, taking into account the amount of corporation tax, insurance and social security costs, as well as other taxes, duties and assimilated payments, the contribution of these companies to the state budget was nearly EUR 90 million in 2017.
Romanian IT – a succes story
In 2017, the turnover of local companies with foreign or domestic ownership which had IT activity was EUR 4.9 billion, with a growth of almost 150 percent over the past decade, according to a study conducted by KeysFin last December.
In 2017, more than 106,000 people were employed in IT in Romania, but this number does not cover the need for specialists in the field, which is much higher. Annually, approximately 7,000 graduates come out of universities, but they are not enough to match the annual growth of companies in the industry.
The top cities where IT employees operate are Bucharest, Iasi and Cluj, similarly to the top cities in which American companies are present on the Romanian market: Microsoft and Stefanini in Bucharest, Amazon in Iasi, and the list can keep going.
On the other hand, Romanian companies are encouraged to invest in America: recently, there was a move that included Romanian entrepreneurs with the potential to open offices in the United States of America. Representatives of 20 local companies, including UiPath, Zitec, and Tremend, participated in an economic mission to promote Romanian IT&C products in the US, having business meetings with US investors.