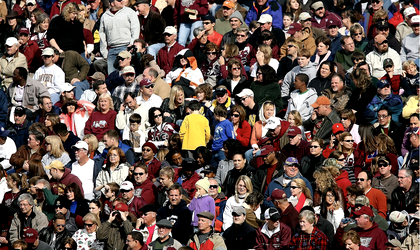 Undoubtedly, IT recruitment is a very special area of the HR industry – and there are many good reasons for that. On the other hand, Poland also excels and stands out among many countries in the region of Central Europe. Or even countries that used to be behind the Iron Curtain before communism ended. Within 30 years following this critical event marking a historical breakthrough, Poland was able to reach immense, groundbreaking success. Thanks to its incredible, ingenious, entrepreneurial, hard-working people with soaring energy, the country has gone up very fast, in many terms.
Thousands of foreign investors constituted an important part of those great achievements. And, obviously, they also benefited greatly from high returns on investments. Because one of the areas where those qualities of Poles could be shown best was the job market. Companies from all over the world looked for – and found – their promised land here, benefiting from a robust investment climate. They invested in many industries, including real estate services, retail trade, HoReCa, automotive, transport, and also the industrial sector. And in the case of the latter – in the iron and steel industry, chemical industry, or mechanical engineering, for instance. Interestingly, more modern business services such as e-mobility, research, and development, and IT are also on the list. And IT recruitment Poland has been certainly one of the areas that have been in need and increasing demand.
Why it's good to invest in Poland?
Poland undoubtedly belongs to the brightest-shining stars of Central Europe. The first thing that comes to mind when thinking about its advantages is superb, or even strategic, position. It's hard to imagine a better European location than that of Poland. It lies in the very center of Europe, so it's easy to reach all possible directions starting in Poland. This concerns both Eastern and Western Europe as well as Scandinavia and the Balkans. But geographical location is just the beginning of the long list of Poland's assets, and we can enumerate many more.
What's also tempting for foreign investors are Polish employees. They are high-qualified and multilingual, but, in general, charge or earn much less than their Western counterparts. And a big number of investors come from countries like Germany, the U.S. France, or the U.K. One of the reasons for their interest in Poland is certainly money savings.
But the low cost of work doesn't mean low quality. Not in this case. "Poland is third in the EU and first in the CEE by the number of tertiary education graduates and by the number of graduates in the hard sciences, mathematics, IT, engineering, manufacturing, construction per 1,000 people aged 20-29" – a report on Foreign Direct Investment in Poland by the American Chamber of Commerce in Poland reads.
So the pool of well-educated and well-accessible people in Poland is impressively high. Another advantage of the Polish market is its significant size and large population of Poles, accounting for ca. 38 million. Moreover, Poland is economically and politically stable, being a member of both NATO and the EU. As far as the economy is concerned, this country can offer a strong internal demand as well as stable growth. Special economic zones and attractive fiscal system is also in the mix.
IT recruitment Poland – Sowelo's professional help
The bottom line? Hundreds of billions of U.S dollars have come to Poland as foreign direct investments to date. But of course, investors arriving in Poland need to tread carefully and require professional assistance to achieve true success. What they should focus on in the beginning is finding the right entity to guide them through the Polish market. And Sowelo Consulting agency, operating in Krakow, is certainly the right address.
Its top-notch consultants know the Polish job and IT markets inside out. They can help investors reach business goals fast. Sowelo has been present in the Polish market for 14 years, and it can run IT recruitment Poland very efficiently. Within this period, it served hundreds of satisfied clients, and very often they were international or foreign companies. These were very different projects, concerning various industries. But still, the IT sector has always been one of the main areas of Sowelo's expertise and interest. IT Contracting and Executive Search, along with Interim Recruitment or Recruitment Process Outsourcing are some of the services Sowelo offers.
 To be exceptionally effective in what they do, Sowelo's consultants utilize their vast network of contacts. It's been built during their long existence in the market. It also covers first-class IT professionals who may be reached easily and lightning-fast. And this applies to those who represent some niche specializations within this sector, too. High-class and experienced consultants are in need here because IT recruitment belongs to very demanding HR areas. But why is that? What makes it extraordinary? Well, there are a few good reasons for that.
IT recruitment Poland – why it's so unique?
Great pays and great expectations – that's what the IT market and its specialists are famous for. They are also used to being fought for by the recruiters, so the latter need to approach software developers carefully. The shortage of IT specialists is something common in many markets. And they simply are accustomed to being treated well, better than other employees.
Moreover, they constantly get great new job offers, even when not looking for a job at all. That's why, employers and recruiters should be aware of what factors might keep IT candidates, even those passive ones, interested. And these may be a great working atmosphere, as well as the possibility to grow professionally and work remotely.
To be successful within https://sowelo.eu/services/it-recruitment-poland/, the consultant needs to know all nuances and details of the market. And be able to spot a self-proclaimed, poorly-educated and inexperienced developer who might be completely useless. What may also help IT recruiters are being patient, compassionate, versatile, resourceful, flexible, and agile. But again, the IT market is also full of self-proclaimed IT recruiters with no plan or agenda.
For all those reasons, running IT recruitment projects may be very demanding, engaging, difficult, costly, and time-consuming. At least that's a general opinion. But looking at Sowelo's achievements, and talking to its clients, we know that it doesn't have to be the case. With its help, IT recruitment Poland can be a truly smooth and rewarding experience