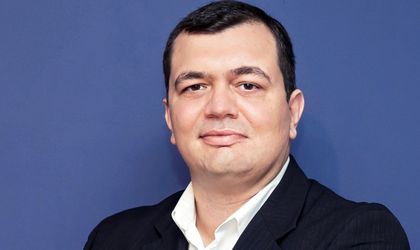 IT Genetics, a technology provider specialized in professional IT solutions for Romania, Hungary, and Bulgaria, launches Planograma, the WMS-type digital platform (Warehouse Management System), which centralizes and automates logistics, storage, transportation, distribution, and production activities. Based on artificial intelligence algorithms, which enable real time space optimization, this software solution is developed for e-commerce companies, but also for those operating in industries such as retail, FMCG, pharma and health, construction, HoReCa, logistics, transports, etc. The solution was developed by a team comprised entirely of Romanian professionals.
Planograma is a cloud-based solution, meaning it can be accessed at any given time from any device with an active Internet connection. Designed as an API (Application Programming Interface), it can be integrated into complex systems, including third-party applications such as Open-API solutions, ERP, as well as devices with RFID readers for barcode scanning or radio identification. Thus, users have all the info readily available in a single access panel, allowing them to generate and send email reports and worksheets, and eliminating the necessity for paper usage.
"When we started developing Planograma, we wanted to have a simple solution that any business can afford. We believe we have succeeded, since Planograma is an easy to implement and accessible solution that can make life easier for any business that uses it. In a competitive and challenging business environment, the customer always has access to real-time reports and metrics, creating the right framework for making the best business decisions. We hope that Planograma will be a great step in making IT solutions accessible, as well as an important one in digitalizing Romanian companies." said Liviu Sima, founder of IT Genetics.
Integrating Planograma in the workflow of a company can reflect in profitability increases by reducing operational costs by up to 50%, as well as increasing the efficiency of order collection by up to 70%, and stock accuracy by up to 100%, according to the developer of Planograma, IT Genetics.
The ability to report performance indicators in real time ensures internal transparency and better business management, which can swiftly adapt to changes or to different periods. Furthermore, due to its being hosted in the cloud, Planograma allows users to scale its attributes according to their needs and business seasonality, always keeping costs directly proportional to used features and business load.
Planograma customers are provided with a flexible and easily-customizable subscription, with monthly or annual billing cycles.
Regarding the operational impact of the application, Planograma provides companies a significant number of benefits, such as: accuracy in product traceability (up to series, batch number, stock-level expiry dates, and many others), inventory and flux optimization, efficient management of warehouse operator tasks, space and equipment efficiency, task automation and productivity growth, human error elimination, reducing handling, collection, and supply times.
With its attributes, the application developed by IT Genetics contributes to supporting the procurement process and resource management, covering the following activities:
Goods receipt – registering purchase orders or other goods entries;
Cross docking – transferring goods from reception area straight to the delivery area;
Shelf allocation – transferring goods to the shelf or to reserved storage areas;
Reporting – issuing flexible reports, which provide real-time information about performance indicators;
Inventory – the operation that can be performed on stock areas, management, or according to the owner;
Labeling – module for issuing logistic or product labels;
Verification – can be performed for a receipt, a delivery, or a stock location.
Delivery – processing purchase orders or transfer orders to other warehouses.
Planograma info is available online at www.planograma.com, where interested parties can request access to a demo account or try out one of the monthly subscription plans.
By year end, IT Genetics aims to implement Planograma in 20 Romanian companies.
Romania, a digitally-maturing country
According to the Digital Economy and Society Index (DESI) 2020, the digitalization process is difficult in Romania, with our country being next to last in Europe in integrating digital technologies, as well as the 26th out of 28 regarding the use of technology in companies, and the last at integrating and using Cloud services by SMEs.
The study shows that 77% of SMEs in Romania still use paper to convey information, while over 55% of them have invested very little in technology, if at all.
However, more and more local companies had to evolve to digitalization in 2020 in order to effectively deal with the effects of the pandemic.
"Ever since its foundation in 2007, the goal of IT Genetics has been to offer accessible IT solutions to companies, regardless of their size and absorption potential, in order to increase the level of digitalization and the agility of Romanian business. As we have witnessed, the COVID-19 crisis has led to more and more local businesses expanding their e-commerce services, implementing remote work policies and digitalizing their processes. Therefore, we keep supporting Romanian entrepreneurs by implementing and developing customized solutions that adapt to the needs, resources and capabilities existing in each organization," declares Liviu Sima, founder of IT Genetics.