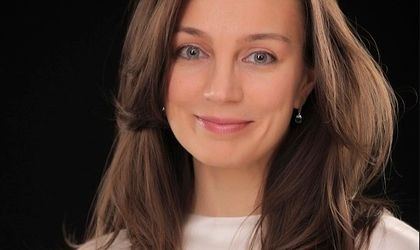 Facturis, the invoicing and cloud stock management platform with over 15.000 SMEs and accounting companies' users, integrates the Smart Accounts service. Developed by Smart Fintech, the service is based on Open Banking principles, marking a local premiere by obtaining the National Bank of Romania authorization in 2021. Facturis automates the financial data collection and management process with this integration, offering users an unfragmented and seamless experience.
In a report by Statista Research Department, Romanian SMEs exceeded 530.000 companies in 2022, and the digitization needs of the entrepreneurial ecosystem remain high regarding the European Union's goals for 2030. According to a recent Eurostat report, Romania ranks last among SMEs when analyzing the Digital Intensity Index (DII). Financial technology is one of the most rapidly evolving industries, enabling entrepreneurs to streamline their operational processes. The partnership between Smart Fintech and Facturis is a natural evolution of open banking benefits available to all users.  
"Together with Facturis and other partners that integrated the bank account interrogation service, we move forward to streamlining financial activities among Romanian SMEs through Open Banking technology in the applications most frequently used in their business administration. Smart Accounts is built on IBM technology, being easy to integrate and well documented, and accompanied by a test environment and integration support. The in-house team provides practical examples and product demos of the account interrogation service", stated Alice Anghelea, Revenue Growth Smart Fintech.
Since 2007, Facturis has offered Romanian entrepreneurs and accountants a complete invoicing and inventory management platform for financial activity management.
"This new integration allows Facturis Online users to automatically read all banking operations from all company accounts, thus contributing considerably to increasing the efficiency of the invoicing process. In addition to the e-Invoice system, this new functionality significantly helps the digitization process of SMEs, thus avoiding the inherent human mistakes and, simultaneously, tens of hours lost through repetitive operations. Through this integration with our partners from Smart Fintech, we want to take the next step in developing our invoicing system, namely issuing invoices without human intervention, by reading operations from bank accounts and automatically issuing invoices to customers. Therefore, the Facturis Online system is in continuous evolution, and depending on the new trends, we will continue to develop new functionalities through which we want to strengthen our position in the market of invoicing systems", stated Iulian Daniel Mihalache, CEO of Facturis Online.
Accountants using Facturis benefit from permanent access to collecting and analyzing financial information for any client, eliminating potential errors in handling bank files. As for entrepreneurs, they can now aggregate multiple accounts within the platform and get real-time information on their financial situation and available account balance while saving time in preparing data for accounting. Also, under increased security conditions, the process occurs digitally through a secure channel authorized and supervised by the BNR. Data is not shared outside the billing platform or banking application, and transaction history is processed by Facturis only based on their consent.
"Reconciliation of receipts and expenses is easily automated, thanks to the structured format in which Smart Accounts delivers data such as the creditor name, the associated IBAN account, the fiscal identification code, the type of transaction and its details, the card number and the name of the merchant. Depending on the nature of the transaction, all this information is aggregated using the Smart Accounts service, saving SMEs or their accountants from an additional effort", added Alice Anghelea, Revenue Growth Smart Fintech.
Since 2019, the bank account interrogation services are developed by Smart Fintech based on IBM technology from the Cloud Pak for Integration suite, with the experience of a partnership that lasted for more than 20 years. The API Connect® platform remains among the most widely used API management solutions that provide an intuitive experience in creating, securing, and maintaining APIs.