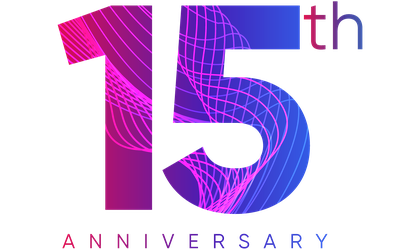 Electronic Arts Romania, one of the largest tech companies and video game developers in Romania, celebrates 15 years of activity on the local market. Since 2005, EA Romania has permanently strengthened its presence in the Romanian Information Technology and Communications industry, has become one of the two studios worldwide where the EA SPORTS FIFA video game franchise is developed, together with EA Vancouver, as well as one of the largest EA quality verification centers and among the most important Security centers within EA globally.
"This year, EA Romania celebrates 15 years of existence on the local market and we are proud of how our teams worked together. We've kicked off 2020 with lots of plans here at EA Romania focusing on our games, our people, on new technologies and new branding activities, and we carry on feeling optimistic and proud. We are now closer than ever as a team, in this moment when we celebrate 15 years of achievements and hundreds of projects, and we want to show more and more of Electronic Arts Romania's world, one where hundreds of specialists work on some of the greatest video games and technologies in the world, such as EA SPORTS FIFA & NHL, Frostbite – our world leading game engine, Cloud and Security. We take great pride in our teams and the work they do daily, one that's enjoyed daily across the globe by millions of people", stated Traian Bossenmayer, HR Director, EA Romania.
In the 15 years since EA Romania started operating on the local market, the company has grown from seven to over 1,700 employees and collaborators, has developed local teams for some of the most popular video games in the world – FIFA (2011), Need for Speed (2014), UFC Mobile (2015), NBA Mobile (2016), NHL (2019) –, as well as top-level technical teams – Development Technology Services, EA Security, Network Support, Application Development, Frostbite, and many more.
EA Romania is an equal opportunity employer, whose values are best reflected in the annual volunteering actions, the EA Gives Back corporate responsibility program, as well as in the annual internship program, which offers professional development opportunities to young students in Romania, in areas such as Software Engineering, Data Analysis, Game Production, and more.
Furthermore, this year, EA Romania installed the first permanent architectural projector of all EA locations worldwide. On the EA studio's façade in Bucharest are running, in premiere across the worldwide EA studios network, architectural projections representing locally developed projects and other activities, including the recent recruitment campaign carried out by EA Romania, presentations of the local teams working on developing incredible video games, the Quality Verification division, Security, Digital Platform, Frostbite and IT teams, and many others.
Electronic Arts Romania is one of the biggest technology companies operating in Romania and one of the only two studios worldwide where FIFA is being developed, alongside EA Vancouver.
EA Romania is present in our country since 2005 and has meanwhile developed many best-selling titles such as FIFA, Need for Speed, UFC Mobile, NBA Mobile, and NHL.