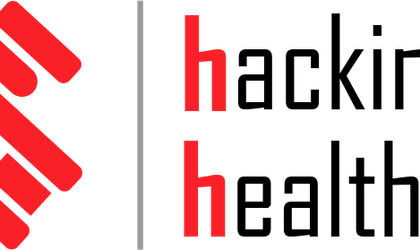 Johnson & Johnson Romania and Smart Everything Everywhere continue their collaboration to organize the second edition of the largest e-health hackathon in Central and Eastern Europe: Hacking Health 2.0, taking place on November 3-4 in Bucharest. Registrations opened at the beginning of this month and will remain open until October 28.
The purpose of Hacking Health is to generate innovative ideas and practical software and tech solutions that can have a positive impact on the health of Romanian patients and add value to the healthcare system.
The project creates a common work platform for community members such as healthcare professionals and mentors, developers and software architects, students and young entrepreneurs in the IT field. Over the event's two days, participants all across the country will have the opportunity to share ideas, implement their knowledge and experience to develop digital and educational platforms to facilitate a better access to medical services, treatments and innovative healthcare solutions.
The second edition of Hacking Health will have the following main themes:
Digital technical solutions that can contribute to prevention and progress of innovative medical drugs, to the benefit of patients
A new frontier of medical services – identifying opportunities offered by digitalization in the healthcare system
Managing and taking advantage of the potential of Big Data and Telemedicine
The Hacking Health initiative was launched in 2017, as Romania became one of the most important IT hubs in the region, and as the use of mobile devices continued to grow: 87 percent of Romanians already own a smartphone and say that the main benefits of owning such a device are mobility and accessibility to information. However, Romania is still on the last place in Europe for digital performance and competitiveness, despite the recommendations coming from international institutions both in the medical sector as well as the economic field.
At the end of Health Hackathon 2.0, participants will present their prototypes and three winning teams will be chosen to receive USD 5,000 each from Johnson & Johnson Romania in order to develop their innovative solutions and apps over the following months. The jury will include well-known professionals from prestigious software and medical companies as well as entrepreneurs, who will judge the competition and offer mentorship during the initial phase of the hackathon, as well as during the winning projects' development.
Last year's three winning teams have already taken their projects to advanced development phases and they are close to being launched into public use.
Those who are interested in taking part in the hackathon can fill out the registration form on the project's official website before October 28.