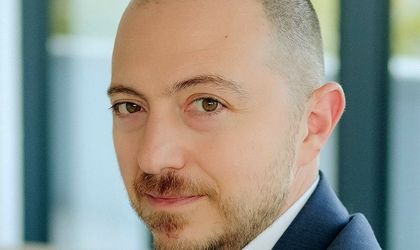 The world's largest semiconductor companies will spend US $300 million this year on artificial intelligence-based solutions dedicated to chip design, an investment that will increase by 20% annually over the next four years, according to the Deloitte TMT (Technology, Media and Telecommunications) Predictions 2023 report.
AI tools are enabling chipmakers to save time and financial resources, alleviate the talent shortage, and produce more advanced semiconductor models than those made with traditional methods. At the same time, these solutions can contribute to supply chain security and can help mitigate another chip shortage, such as the one triggered in 2020 by the significant increase in demand in the context of the accelerated digital transformation driven by the pandemic.
Deloitte's report also estimates that the social commerce market (e-commerce on social media) will exceed US $1 trillion globally in 2023, driven by the purchases of the more than 2 billion people expected to shop on social media. At around 20% of the global population, Millennials currently dominate the social commerce market. However, the report points out that the maturation of the Generation Zs to an age where many have more financial resources at their disposal is not to be overlooked. Generation Z tends to be constantly present on social media and is currently the world's biggest generational cohort, accounting for more than 30% of the population worldwide.
"Although the technology, media, and telecommunications sector continues to face some of the challenges caused by the pandemic, such as the global semiconductor crisis and, more recently, the Big Tech sector layoffs, we are still seeing various opportunities that can help this sector not only overcome difficult circumstances, but also grow and thrive. Of them, artificial intelligence is the one that stands out, already contributing to the transformation of certain areas of activity and dominating the public conversation through the huge range of potential use cases that it promises. Of course, the need for AI regulation is becoming increasingly clear in the light of the challenges it already poses," said Andrei Ionescu, Partner-in-Charge, Consulting and Risk Management, Deloitte Romania.
By the end of 2023, almost two-thirds of consumers in developed countries will use at least one advertising video-on-demand (AVOD) service monthly, a 5% increase over the previous year, while all major subscription video-on-demand (SVOD) services will launch advertising-funded options. The report also shows that by the end of 2024, half of these providers will also launch a free ad-supported streaming TV (FAST) service. Moreover, by 2030, it is expected that most online video service subscriptions will be partially or wholly ad-funded.
The number of mergers and acquisitions in the video gaming industry remains high but will see slower growth in 2023 compared to 2022, only because the previous year was marked by a few exceptional transactions. The report predicts that this year's larger deals will mainly seek to acquire audiences and intellectual property, while smaller deals will focus more on technologies and Web3 solutions.
As for virtual reality (VR), the report estimates that this market will generate US $7 billion in revenue globally in 2023, up 50% compared to 2022. No less than 90% of this revenue will come from the headset kit sales, while the remaining 10%, generated by the much smaller software market, will consist of VR content (games and applications) which will see revenues of about US $0.7 billion. In addition, the installed base of actively used VR headsets will reach 22 million in 2023, up by almost 50% compared to mid-2022.
The number of mobile network operators investing in networks built entirely on 5G technology (Standalone 5G) could double from over 100 in 2022 to at least 200 by the end of 2023. This increase will facilitate access to new use cases that can increase operational efficiency, help optimize costs, and create opportunities for accessing new sources of revenue, both for mobile network operators and their enterprise customers, the study shows.
Deloitte TMT Predictions provides an annual insight into trends in technology, media, and telecommunications that can transform business ecosystems and consumers around the world.