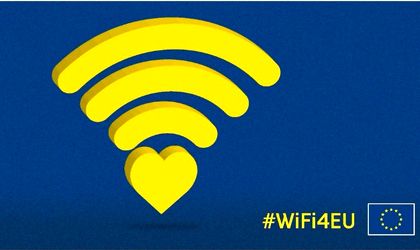 The Bucharest City Hall announced on Tuesday that citizens will be able to access free wireless internet in public spaces through the WiFi4EU programme, which uses non-reimbursable funding from the European Union. The project was approved unanimously by the General Council.
"Through this programme's implementation, people living in Bucharest will have free access to WiFi in public spaces like parks, public squares, public buildings, libraries, museums, etc., as the European Commission has accepted the City Hall's request to take part in the WiFi4EU programme," the City Hall said in a statement.
The municipality obtained non-reimbursable funds of EUR 15,000 in February to install WiFi networks in public spaces. Authorities will only have to cover the subscription-related costs.
The WiFi networks should be installed within 18 months from the date when the funding contract is signed. The networks will not have any commercial ads and will not use personal data commercially.