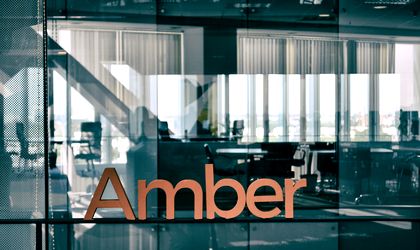 Amber, the largest independent game development company in Romania, reported the highest turnover in its history for 2019: RON 57.85 million (USD 13.65 million), representing an 80 percent growth YoY. The company's profit margin in 2019 was 12 percent.
The main driver for this growth was the focus on full game development services, revenues in this segment increasing by 300% in 2019 compared to the previous year. This growth is expected to continue strongly this year as well.
"The development of an international network of studios specializing in various skills and the focus on full development have proven to be profitable strategic directions for Amber. In the last year we have opened two new offices, in Botoșani and in Guadalajara, Mexico, and we have integrated a local independent studio in the evergrowin Amber family, Scorpius Games. The expansion of the agency will continue at an accelerated pace in the next period", said Mihai Pohonțu, CEO of Amber.
In the last year and a half, Amber has focused on increasing the development expertise on new platforms, this direction taking shape earlier this spring through the acquisition of Scorpius Games, a local independent studio in Bucharest. The Scorpius team began developing an original concept for PCs and consoles.
In the Botoșani studio, which is dedicated to Quality Assurance projects, there are over 30 active employees at the moment. Amber is looking to expand this office by attracting new gaming enthusiasts by the end of the year.
The opening of Guadalajara studio gave Amber access to a new significant talent market, as well as opening opportunities with new clients, and the 50 professionals work together with the Bucharest teams on two mobile casual games.
With the growth of the business in full game development, the area of ​​skills that Amber is looking for in the markets has also expanded. For the studio in Bucharest, Amber opened positions for Console Game Testers, Art Directors, PC / Console Game Producers, PC / Console Programmers or Game Economy Designers. The studio in Botoșani is looking for Junior Game Testers and the one in Mexico needs talent in the area of ​​2D art, 3D animation and production.
More than 500 specialists are currently working at Amber, the company expecting to exceed 600 by the end of the year.
"Starting in March 2020, the entire Amber team is operating from home in a remote work system. The ability to deliver exceptional results for our partners in these conditions has made all our business lines – Full Game Development, Live Operations, Custom Development (Engineering, Art, Design), Development Support (Quality Assurance, Customer Support) – continue to grow during this period ", added Mihai Pohonțu.