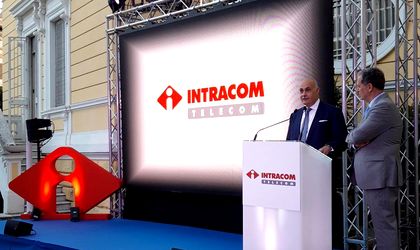 Intracom Telecom, a global telecommunication systems and solutions vendor, officially announced the opening of its subsidiary in Italy, true to its commitment and business planning to continue providing advanced technology in the Mediterranean area. The company celebrated the inauguration on June 6th at the premises of the Embassy of Greece in Rome.
Intracom Telecom Italia is located in Monza Milan and offers a single location for the marketing, sales, and support of the Intracom Telecom Group's full portfolio. The offerings are in the areas of wireless access & transmission, telco software and IoT-enabling solutions and Smart City. The Group's head office is located in Greece, and has invested significantly in R&D, production and logistics facilities in Millan.
John Tenidis, Marketing Director of Intracom Telecom's wireless solutions portfolio, commented: "Opening this subsidiary will further strengthen the Group's presence in an important and fast-growing market, the 3rd largest economy in European Union. Intracom Telecom has been supplying and supporting networks in Italy since 2014, specializing in the field of Ultra-Broadband Internet connectivity to rural residential subscribers".
"We are delighted to announce the official opening of Intracom Telecom Italia that together with Intracom Telecom Spain represents our strong commitment to establish our presence in the Mediterranean area, following our business growth strategy plan", highlights Ercole Rovida, Vice President Sales Iberia, Italy and LATAM. "I strongly believe that we are on the right path to further promote our products and technology, adding value and expertise to new markets. Our local team of skilled professionals will respond to customers' needs and get them ready for the 5G and digital transformation era."
The company has been accumulating expertise for the past 40 years in providing innovative wireless access solutions, having successfully developed its telecommunication systems and integrating them inside numerous networks in Europe, Asia and Africa, meeting the constantly growing demand for broadband access services.
Intracom Telecom is a global telecommunication systems and solutions vendor operating for over 40 years in the market. The company has become the benchmark in fixed wireless access and it successfully innovates in the 5G/4G wireless fronthaul, backhaul and small-cell SON backhaul international arena.