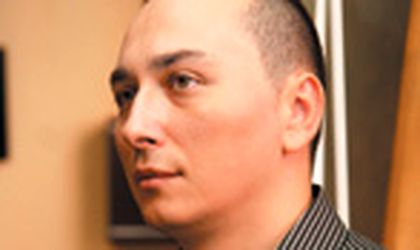 Kaspersky is close to the finishing line with preparations for officially launching its new office in Romania, as well as an online store with all Kaspersky products to back it up.
"The office will be launched most likely in mid-October, but we still do not have a definite date. […] It also depends on the online store which should also be launched on that date," Teodor Cimpoesu, managing director of Kaspersky Lab Romania, told Business Review.
While the media reported that Kaspersky had an office here which it later closed, Cimpoesu says this was a confusion, since this referred only to the development component. "The office in Romania was never closed, but it was decided that everything that had to do with the development should be moved to Moscow. We had both research and development in Romania. It was the development that stopped, but research is still going on."
By the end of this year, Kaspersky will hire 10 people while by end-2009 the company will have 20 employees, most of them in managerial positions devised for partner support, sales, marketing and technical support for partners.
Cimpoesu says the strategy will be unfolding in two directions: one is large retailers and the other online. "Online stores bring a big part of the profit for Kaspersky worldwide but it also depends on the market. The market in Romania is under constant development as everybody who has been watching the evolution of e-payment figures knows. We are confident that this is a channel where we should march from the beginning, which is why we are opening this store."
The first step in the new strategy is to establish relevance and awareness on the local market. "What bothers us is that we have very good products that very many people do not know about. So awareness is the first step," he says. Secondly, "we wish to be easily accessible," he says, which means that the company will concentrate on pushing its products to retail outlets. "We already have two large partners – Romsoft and RHS – and we also have partners and re-sellers both in business and at the residential end," says Cimpoesu.
The complete list of Kaspersky's partners includes Romsoft, Gecad Net, RHS, Ager Tech, Punct Net and Marketserv. From next year, the company will implement a partner program to expand its network of partners. "We also want to enter Altex, Media Galaxy and Carrefour. But this will happen gradually," says Cimpoesu.
Last week, the Russian company launched two new products, Kaspersky Internet Security 2009 and Kaspersky Antivirus 2009, which are expected to boost sales. "By the end of the year, I wish to reach at least a third of next year's target which is EUR 1 million. This means at least EUR 300,000," says Cimpoesu adding that it will very much depend on how soon Kaspersky can make an entrance in large retail outlets.
"Our target is to boost our sales by 100 percent. This is our point of departure but in order to sustain it you have to be very aggressive, to develop very quickly and have people and know-how. We have it all," he says. "As we think that the market will reach EUR 10 million next year, a prudent target for us is to say we will reach a 10 percent share of the market in our first year of activity. We believe it will be more. And an ambitious target that we wish to reach is to be among the top three players by the end of 2009."
However, Cimpoesu is aware of the fierce competition. Just as an example, Kaspersky is competing on a market where Bitdefender is a front runner. Romania is Bitdefender's turf, as the company has its headquarters here and from here it reaches other countries.
"Indeed, for Bitdefender this is a traditional market since they are based in Romania and the local market is important for any antivirus producer. However, technically our objectives are the same: we want to stop this avalanche of malware programs," Cimpoesu says.
IT security makes up EUR 10 million local market
Currently, Bitdefender is the leader of the Romanian market of security solutions. "We are aiming for a 50 percent market share in 2009," Razvan Valceanu, country manager for BitDefender Romania, tells Business Review.
He places the value of the IT security market in Romania at around EUR 10 million, its level having risen by 15 percent over previous years. "Out of this, the market of antivirus and related products represents approximately 60 percent, some EUR 6 million," says Valceanu.
The most profitable and sought after Bitdefender products are security solutions for desktops, both for residential customers and businesses. "Sales of the Client Security solution for the corporate segment represents approximately 20 percent of sales in 2007, and the solution Internet Security from the range of desktop products for end-users represents 50 percent from the total sales of desktop solutions," says Valceanu.
The company also implements projects in the public sector, including a collaboration with the Bucharest City Hall. Another large project was the implementation in 43 county offices of the National Agency for Workforce Occupation. There are 406 people working for Bitdefender at the moment to cater for the international market, 31 of whom work on sales and 224 work in the research department.
"Kaspersky is a potential competitor on the Romanian market. But currently as market leader we are followed by companies that produce or distribute products such as Symantec, NOD32, F-Secure and Panda," says Valceanu.
"Generally all the channels on which we sell are increasing year on year. Moreover, we will continue to run new programs adapted for each channel and products that are meant to increase the business of our partners, but we also aim to penetrate and develop on new distribution channels," says Valceanu.
Last year, another significant player on the local market, Axel Soft IT Group, which distributes ESET security solutions (NOD32) in Romania, posted operations worth EUR 1 million which were based on solutions of informatics security, especially antivirus products and services. In 2008, Axel Soft IT Group officials hope the business will grow by 50 percent.
"We estimate that ESET security solutions hold 30 percent of the antivirus market, being among the top three suppliers of antivirus solutions in Romania," Adelina Badea, marketing manager of the company, tells Business Review.
NOD32 Antivirus has become one of the best-known antivirus solutions in Romania. "Internal statistics show that 90 percent of the clients of ESET security solutions stay faithful to the brand," says Badea. Axel Soft IT Group customers are both from the public and private domain: non-governmental associations, ministries and state institutions, while in the private sector ESET solutions are implemented by players in various domains from trade and services to financial and banking.
While market trends show a boost in online sales, Axel Soft IT Group does not focus on this means of distribution. "Axel Soft IT encourages and supports the sale of ESET security solutions only though our partners all over the country. Unlike other producers on the market, we have not and will not create an online store of our own that will enter in direct competition with our partners," said Badea.
Axel Soft IT Group distributes its products through resellers with operations throughout the country who sell solutions ESET Smart Security and ESET NOD32 Antivirus both through retail outlets and online stores.
"The security solutions market in Romania has great potential and is functioning in a very tight competitive environment," says Badea. She adds that there is still room for new players on the market but this is not the point. "The evolution of information security in Romania has been very accelerated over the last years. Thus, many players on the market were forced to adjust as they went along to more and more informatics threats on a very tough market," she says.
By Otilia Haraga