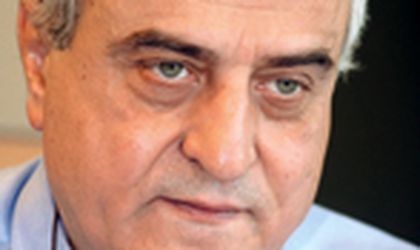 After the intervention of the National Regulatory Authority for Communications and Information Technology (ANRCTI), Zapp was compelled to re-establish the connection and to support the interconnection tariffs that had been in place before, until further negotiations take place.
The ANRCTI will organize several meetings between the representatives of the two companies in order to settle the dispute. If that does not happen, the authority has four months to decide the value of the two operators' interconnection fees.
"The ANRCTI feels that the prejudice suffered by the customers of the two providers resulted from the interruption of the interconnection link is exceptionally severe, taking into account the large number of users of the two networks," Dan Georgescu, the president of the authority, said.
"This is the first time I've seen something like this happening and I have worked in several European countries – you cannot simply cut the service. There is a commercial agreement between the two operators which should have been respected. The operating licenses of the firms compel them to interconnect with the other operators," said Nikolaos Tsolas, the GM of Cosmote Romania.
He added that his company had interconnection tariffs with 12 operators and the level of fees depends on the volume of minutes started and ended in the mobile networks. The tariffs with Vodafone and Orange are lower because of the increased number of clients they have. Tsolas added it was all a matter of market share.
Zapp representatives said that they would contest the ANRCTI's decision compelling them to accept the old fees in court.
The traffic from the Cosmote network to Zapp is about 8,000 minutes per day, while traffic the other way is double.
Roxana Mihul