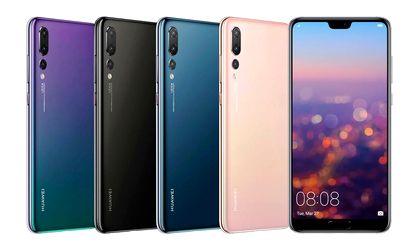 The Huawei P20 Pro, Huawei's top phone, equipped with three high-performance Leica lenses, has been named Smartphone of the Year by the European Image and Sound Association (EISA), a group of 55 of the most respected publications in the world. It is the sixth consecutive year when Huawei, the world leader in technology and innovation, is awarded EISA.
The association awarded the Huawei P20 Pro the title of "Best Smartphone in 2018-2019" in recognition of Huawei's commitment to quality, design, performance and innovation in the mobile phone market. EISA has named the Huawei P20 Pro as "the most advanced smartphone ever and a mobile phone opener."
"For us, the most important recognition is the joy of users when they are able to capture spectacular photos with Huawei smartphones. The Huawei P20 Pro offers a host of features that guarantee the surprise of extraordinary photos that users can later share with their loved ones," said Li Changzhu, vice president, Huawei Consumer Business Group.
Incorporating the world's first triple Leica camera, the Huawei P20 Pro boasts the highest number of pixels available in a smartphone, but also a 5x hybrid zoom. Moreover, thanks to its artificial intelligence, the phone allows users to capture extraordinary images, including under low light conditions, making it one of the few devices capable of shooting with long exposure without a tripod. In addition, the 4,000 mAh battery puts the Huawei P20 Pro among the most autonomous smartphones. The Huawei P20 Pro is a "winning combination of great hardware, optics and craftsmanship," EISA noted.
The award will be officially presented to Huawei at IFA on August 31 in Berlin.
EISA is an association of 55 specialized publications from 25 countries, including the US and Australia, the distinctions being the most important recommendations that a device can receive.