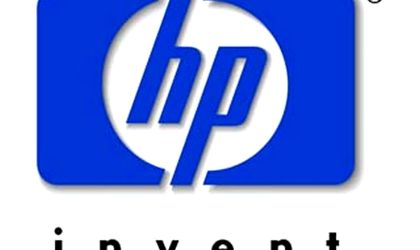 HP announces hardware and software innovations from the OMEN range dedicated to gaming enthusiasts at Gamescom. OMEN Obelisk, the newest desktop of the gaming desktop HP, will be one of the first systems to include the NVIDIA GeForce RTX 20 series of video cards, giving players access to the world's most advanced gaming architecture. Also, OMEN Game Stream for Android will bring OMEN's gaming experience to mobile devices for players who want to connect and play on the go.
In addition, HP has introduced new features added to the OMEN Mindframe headphones – the world's first earphones with active ear cup cooling technology – to provide added comfort and benefits for both performance and streaming gaming.
"HP is focused on delivering incredible experiences that contribute to a better future for gaming and provide the gamer community with maximum performance," said Anne-Sophie Hadberg, Head of Consumer Personal Systems EMEA, HP Inc. "Integration of new NVIDIA video cards and collaboration with HyperX to deliver high-performance memory for OMEN Obelisk and future desktops demonstrates our commitment to building a world-class ecosystem consisting of the best gaming solutions in the world".
OMEN Obelisk was designed for the DIY community, which traditionally ignores pre-built devices. Almost two-thirds of performance gamers purchase customizable, easy-to-update devices. 52 percent choose a desktop, while another 12 percent of gamers choose a DIY approach instead of buying products from large OEMs. Featuring a DIY and easy, standard upgrade, along with the latest graphics and processor options, gamers can get the performance they expect from their favorite games, both now and in the future.
"HyperX is delighted to work with HP and provide HyperX FURY memory in all HP OMEN gaming PCs," said Mark Leathem, general manager, HyperX Peripherals Division, when it talks about memory integration. "With over 15 years of experience in the field of gaming memories, HyperX integrates perfectly with HP's vision of providing exceptional PCs for gamers."
OMEN Obelisk Desktop: Hard training, tougher gaming
The latest member of the OMEN desktop family has been designed with top performance priorities and easy personalization, so the PC can keep up with the latest game upgrades.
The main features of OMEN Obelisk include:
Upgrade and optimization: A black, stylish and refined black frame in microATX standards that provides access to and removing 3.5-inch drivers without additional tools; full graphics card support; space for a standard ATX source. Improve online gaming through the Network Booster Center within the OMEN Command Center to prioritize network activities and use two simultaneous data flows. Later, OMEN Game Stream enters to maximize the potential of OMEN Obelisk and run games on personal TVs with a supported device.
Power and world-class storage: Stunning images provided by NVIDIA GeForce RTX 2080 powered by the new NVIDIA Turing architecture to deliver an incredible level of realism, speed and immersion. Choice of Intel Core i +, up to six-core Intel Core i + processors, or second-generation AMD Ryzen processors with up to eight cores, provide the power required to make the most of the latest gaming titles . Among the storage options are SSD memory PCIe NVMe, dual memory (SSD + HDD), triple memory (SSD + 2x HDD), HDD memory or HDD + Intel Optane memory for fast storage.
HyperX Integration: Tested over the years, HyperX has delivered the RAM needed to gamblers, so they have the resources to tackle the most complex games, tasks and intensive multitasking. Each OMEN Obelisk desktop configuration will come with HyperX FURY DDR4-2666 memory up to 32 GB with its asymmetric FURY signature together with a discrete, low-profile heat diffuser for enhanced thermal dissipation and a black finish to fit the inside of your PC.
Refinement of cooling: Extensive ventilation on the top, bottom and side uses specially placed components to generate an optimal airflow, such as the underground power supply, and the detachable dust filter. Moreover, cooling can be done additionally by using the space reserved at the top of the frame by means of an additional 120 mm or 120 mm fan, a liquid-cooled radiator for those who want to maximize thermal performance.
Customizable: The choice of any color for the programmable front logo and RGB additional frame lighting on systems optionally configured with a security glass side panel with a transparent EMI protective layer. The optional side-by-side glass panel offers the possibility of viewing the interior, and the wiring path and color consistency of the internal components ensure a streamlined interior with uniform illumination. OMEN Command Center allows gamers to customize up to two areas of lighting and choose from five lighting modes.
OMEN Game Stream: Power OMEN, now on your Android device
The OMEN Command Center continues to evolve as the focal point of the OMEN ecosystem. OMEN Game Stream allows users to leverage the power of OMEN on other Windows 10 devices to run games on their personal TV. Including Android functionality this year in OMEN Game Stream adds a whole new range of devices for gamers interested in the OMEN experience. The OMEN Command Center is preinstalled on all OMEN PCs and contains a wide range of features such as Network Booster and System Vitals. Additional customization and performance options are available on selected OMEN laptops and desktops. OMEN Command Center also allows customizing and adjusting settings for the latest accessories, such as the OMEN Sequencer, OMEN Reactor mouse and OMEN Mindframe helmet.
OMEN Mindframe Headphones
Announced in May, the OMEN Mindframe headphones are the world's first active acoustic cooling headphones with HP's patented thermoelectric technology, Frostcap. The OMEN Mindframe headphones have been designed with comfort as a central element, but also with amazing sound quality. In addition, the OMEN HP team added additional facilities before launch, including:
Cancel the noise;
Real-time audible feedback via sidetone to take advantage of cancellation noise;
Ear plugs made of new materials for better ventilation.
Prices and availability of HP OMEN products
The EMEN Obelisk desktop will be available in EMEA in September for a starting price of EUR 899.
OMEN gaming stream for Android will be available for free this year through the Google Play Store.
The OMEN Headset Mindframe headphones will be available in the EMEA in October at a price of EUR 199.99.