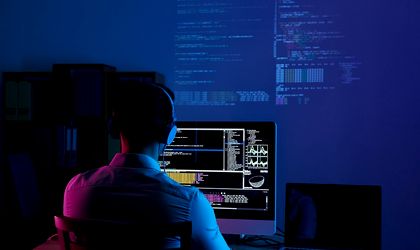 The know-your-customer (KYC) process is one of the most important steps for any business. From financial services to healthcare and beyond, companies must take appropriate measures to ensure that the identity of customers or employees is legitimate before continuing with any transaction. 
KYC doesn't have to be laborious or time-consuming. Document verification software streamlines customer identity document verification for enterprises. This technology can instantly scan, analyze, and validate documents, improving speed and accuracy.
Additionally, businesses can access comprehensive information, which would be difficult or impossible through manual processes such as identification numbers, expiration dates, or even liveness detection of passport holders captured on video. 
Many financial institutions are already taking advantage of this technology to improve their KYC procedure, while others in various industries will soon follow suit.
The Role of Document Verification Software in Streamlining the KYC Process
Through document verification software, businesses can automate and simplify the KYC process without sacrificing security or accuracy. 
This technology can speed up the time it takes for verification by saving valuable time that would have been spent manually checking documents. Studies show processing times are reduced by 89%. Not only does this provide convenience, but it also helps businesses cut operational costs by up to 70%. 
Furthermore, comprehensive details on identification numbers, expiration dates, or liveness detection of passport holders captured on video can now be accessed in a matter of seconds as compared to the laborious hours that would have been required if done manually. 
Document verification software is changing the way businesses complete their KYC process, and organizations around the world will soon recognize that embracing such technology offers numerous advantages. AU10TIX provides document verification services that help businesses to verify the authenticity of credentials presented by applicants. Their software enables businesses to comply with KYC (Know Your Customer) and AML (Anti-Money Laundering) regulations. 
Moreover, it automates the verification of identity documents in real time, streamlining the KYC process and reducing the risk of fraud. Additionally, the software can perform facial recognition, allowing businesses to verify the identity of their customers remotely.
The Benefits of Using Document Verification Software for Both Businesses and Customers
Document verification software is an invaluable tool for businesses that need to complete the know-your-customer (KYC) process. It also helps organizations save time that would have been used manually checking documents, providing a much easier and faster way of doing KYC. 
By leveraging this software, customers can benefit from enhanced security as the system can quickly and accurately detect fraud or false identity documents quickly and accurately. 
Additionally, automated data extraction eliminates manual entry errors, reducing turnaround times while providing convenience through greater accessibility. Hence, document verification software is revolutionizing the KYC process as companies take a more digitized approach to verifying customer identity documents.
Case Studies: How Document Verification Software Improved KYC
KYC now includes document verification software. It enables banks and companies to swiftly and securely verify customer identities. The following examples will show how document verification software has improved KYC for numerous firms.
A large European bank's KYC process was plagued by manual checks and customer wait times. Document verification software allowed consumers to upload ID papers online. The software then verified the documents and linked them to the consumer. It reduced KYC time and increased client satisfaction.
An Asian financial business spent too much time manually verifying customer documentation to meet regulatory requirements. They used document verification software in their onboarding process to swiftly and accurately validate customer identities. Consequently, the operational costs and compliance decreased.
Due to online identity creation, a North American cryptocurrency exchange had many false accounts. They used facial recognition software to verify customers' IDs. Fraudulent accounts decreased, and client security increased.
An Australian car rental company had trouble identifying international consumers. They used multilingual document verification software. This improved their foreign customer onboarding by verifying their identities swiftly and properly.
In all of these instances, document verification software transformed KYC by enhancing accuracy, speed, and security. It helped companies comply with rules, cut expenses, and satisfy customers. As document verification software improves, KYC processes for all types of organizations will improve.
Considerations for Choosing the Right Document Verification Software for Your Business
Choosing document verification software for your business might be difficult. Selecting such technology requires careful consideration of several elements to guarantee it fits all your demands. 
Whether a system can meet your needs depends on its features. Hence, choose a system with high security and accuracy to check customer identity papers correctly without compromising safety.
Additionally, scalability should also be taken into account if your business will require more advanced features in the future as its operations grow. A thorough evaluation of document verification software will go a long way in helping businesses ensure they have chosen the right product for their KYC needs.